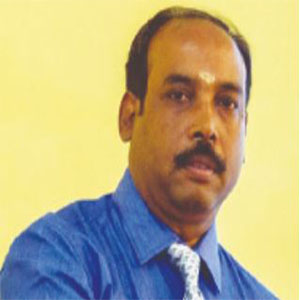 Situated on the banks of River Hooghly (traditionally called River Ganges), Falta, South 24 Parganas district, is a beautiful town about 50 km away from the city of joy, Kolkata. Being called a 'true river town', where few kilometers to the south of Falta, River Damodar meets River Hooghly and few kilometers to the north, River Rupnarayan meets River Hooghly, Falta also plays host to business visitors as it falls underneath SEZ (unique monetary region). Nested in the heart of this scenic town and designed strategically untouched by the hustle and bustle of city life, the campus of L.J.D. Law College is a perfect landscape for the aspiring lawyers to obtain their degrees while embracing a fruitful campus experience. The campus is spread over 20 acres decorated with finest facilities such as Central Library, well-ventilated classrooms, spacious hostels, canteen and so on.
"Believing ardently in student-centered approach, we are determined to offer our students with exceptional educational opportunities through fostering a positive and conducive environment in the campus," says Shri Gopal Das, Chairman, L.J.D. Law College. A self-financed law college, the institute is affiliated to the University of Calcutta and is duly approved by Bar Council of India. Upholding its objective to provide students an education, which will be an amalgamation of valued tradition and modern outlook, the institute, conducts a five-year full-time B.A. LL.B. course that is covered in ten semesters. As the institute receives numerous applications for admission, the management ensures to select students only on the merit basis, keeping the criteria of applicants having H.S. or equivalent from the recognized Board/ Council with a minimum of 45 percent marks in aggregate and 40 percent marks in case of SC/ST/P.H. candidates.
Comprehending faculty members play a very significant role in molding the lives of the students and showing them the right path to success, the institute has been backed by a proficient bracket of faculty members. "The students are imparted education by eminent and reputed faculty members who possess explicit knowledge in law education and holds highest degrees. Each one of them is passionate about delivering the best quality education to the students and guides them in every step," pinpoints Das.