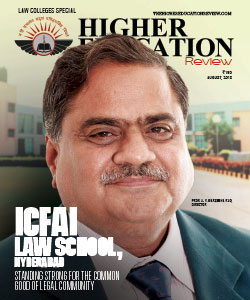 Top 10 Promising Law Colleges in India 2018
One thing that the world's most influential personalities like Mahatma Gandhi, Barack Obama, Vladimir Putin, Hillary Clinton and Benazir Bhutto have in common is - they all studied law. One of the oldest academic fields in the world, a law degree is a highly appreciated qualification, which promises a respectable status in the society. The lawyers are bestowed with a voice which can be used for the betterment of the common people and help in upholding justice. This is not a hidden fact that world leaders of past and present have embraced this profession believing that holding expertise in this subject will make them capable to handle leadership positions. Along with decent social status, another factor which captivates the interest of the new generation towards this profession today is its lucrative salaries.

For witnessing a flourishing career in this field, the aspirants are however expected to earn recognized degrees which will provide them an understanding of legal processes, logical reasoning skills and critical thinking and analysis capabilities. On the career front, a law student with all demanded skills and inherent interests has a wide range of legal professional opportunities available these days. With the evolution of law education over the years, the law graduates are not limited only in courts but mark the presence in various corporate houses, law agencies, law firms, litigation, administrative services and much more. For educating such dynamic law students, along with National Law Schools, there are several such private law schools, which are winning the hearts of students and other stakeholders of legal education by offering exceptional facilities and training quality.

Under the supervision of Bar Council of India and University Grants Commission, these institutes are conducting numerous courses - from integrated programmes to short-term certificate programme and postgraduate programme to doctorate programme. Hence, providing a firsthand information regarding institutes which are counted as the best law colleges, we at Higher Education Review have compiled a comprehensive list as "Top 10 Promising Law Colleges in India 2018" on the basis of the quality of training, infrastructural facilities, qualification of faculty members, research output, industry interface and academic productivity. Composed after thorough research and contemplation, by our expert panel and researchers, we hope, this effort will help the prospective law students in their desired law educational journey.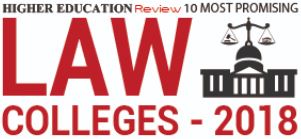 Nominate College/Institute
×
Nominate College/Institute
Our subscribers play a decisive role in finalization of our annual list of "Top 10 Promising Law Colleges in India 2018" by nominating those which have served them with excellence and are praiseworthy. If you feel there is a College/Institute that deserves to be on our annual list, do write to us about them mentioning their value proposition.
Data not inserted