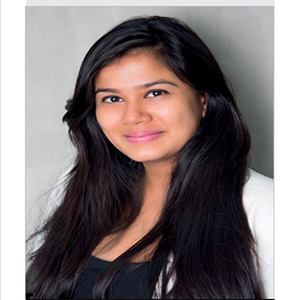 Having started her career working in the Hospitality sector, Prerna Nishant Joshi holds an extensive 10 years industry and academic experience. At MSOD, she sits on the chair of Dean of Students and is responsible for managing the smooth functioning of the institute. She has completed her Masters in Business Management from Mithibai College.
Housing world-class fashion brands and hosting some of the biggest fashion shows in the world, Mumbai unequivocally justifies its title of being called as 'the fashion capital of India'. The city is filled with high profile celebrities and business personalities, who always is in search of the best fashion designers in the town and are ever ready to splurge on making themselves more presentable than others. To sum up, these factors become enough in making other cities go weak on their knees when it comes to considering the fashion quotient of the country. Hence, while choosing an appropriate location for establishing the sister concern institute of Modart International Paris, a premium Parisian fashion school, Mumbai was decided as the perfect hub for initiating the Mumbai School of Design (MSOD) in 2007, which was earlier known as Mod'Art India.
"The institute has encompassed cutting-edge facilities such as CAD LAB, 30 Mac Computers, pattern making garment construction lab and many more, for facilitating the students with substantial hands-on training and become industry-ready"
"With the goal of bringing fashion from the ramps of Paris to the streets of India, Mod'Art Paris felt the need to mark its presence in the country. Since then, we never looked back and has been successfully gifted a number of proficient and