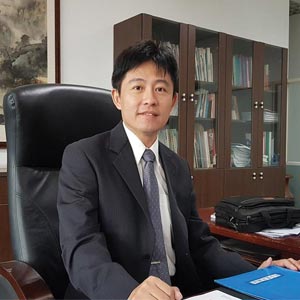 Dr. Wang Chia-Nan
Dean for International Affairs
One of the largest technological universities in Taiwan with nearly 28,000 students and more than 800 faculties and teachers, National Kaohsiung University of Science and Technology (NKUST) was merged by three universities: National Kaohsiung University of Applied Sciences, National Kaohsiung First University of Science and Technology, and National Kaohsiung Marine University on February 1, 2018. While prior to the merger, the three universities had their own culture and characteristics, as the result of the merger, NKUST has not only incorporated the strengths of the three universities-strong connections with industries, innovation and entrepreneurship, and ocean technologies into the new university, but it has also integrates all the resources and cultivates more excellent technological professionals and leads the business and industry development in southern Taiwan.
With the college including diverse academic fields like Engineering, Electrical Engineering and Computer Science, Maritime, Hydrosphere Science, Marine Commerce, Management, Finance and Banking, Business Intelligence and Foreign Languages, NKUST has the second largest student number of universities in Taiwan, only fewer than National Taiwan University. Dr. Wang ChiaNan, Professor, Dean of OIA says, "With the university merger, we aim to reinforce and integrate. The merger also promotes the overall teaching, research and service scale of the school. We believe, the evolving trends of the society need more cross-field cooperation to break the limitations. The university therefor turns to a more multi-cultured oriented strategy and supports specifically intergrated researchs. Meanwhile, we emphasize students' humanities and artistic abilities basing on the fact that robots and AI may replace human labor yet human imaginations and creativities."
Promising Students with Abundant Learning Options
NKUST has 5 campuses across the harbor city Kaohsiung. The school offers interdisciplinary programs through lecturing, projects, peer collaboration and industry participation to provide creative and forward-looking teaching and learning environment, and to cultivate professionals with diverse skills.
Ranked No. 3 among the technological universities in Taiwan and No. 1 amongst the technological universities in Southern Taiwan in the survey