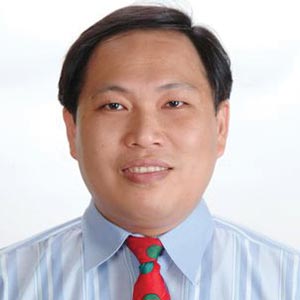 Based on the traditional and core values of 'Sincerity, Honor, Perseverance and Originality', National Yunlin University of Science and Technology (YunTech) fosters students into professionals who have knowledge management ability, are internationally competitive and place an equal emphasis on humanities and technology. Established in 1991, YunTech has four colleges viz the College of Engineering, College of Management, College of Design, and College of Humanities and Applied Sciences which account for 20 undergraduates, 26 Master's and 13 doctoral programs. The student population is approximately 10,000. Nearly 50 percent of the 350 distinguished faculty members have received their doctoral degrees from renowned universities in Europe, the United States and elsewhere.
Focused on fostering and nurturing interdisciplinary talents, YunTech has developed interdisciplinary industrial curriculum modules with the collective efforts from interdepartmental colleges, the PBL Center and College of Future. From the beginning of their freshman year, our students participate in the Freshman Project to study industrial knowledge and professional skills on campus. Their knowledge and skills mature progressively throughout the years. Moreover, the School is also committed to the development of PBL (problem-based learning) curriculum. Our PBL curriculum is designed to integrate with practical topics in each department and the talents are nurtured and trained through importing actual industrial and communal issues and the design of practical courses.
Imparting World Class Courses to function competitively internationally several courses such as International Business Administration (Master), Technological and Vocational Education (Masters & Ph.D.), Construction Engineering (Master & Ph.D.), Applied Foreign Language (Bachelor & Master) and Bachelor Program in International Management (Bachelor) which are conducted in English language. We currently provide MYET English speaking courses, Live ABC English learning resource web, FunDay foreign language learning web and BOOKFLIX online reading storybook as well as self-development online learning courses. We also organize teaching workshops and provide teachers with advanced study channels to improve teaching quality. Our open language learning provisions provide language advancement channels to different classes in order to provide equal competitive opportunities in the workplace.
YunTech endeavours to build an