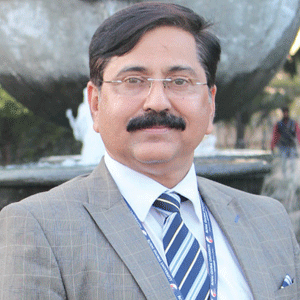 Dr. S. P. Singh
Vice-Chancellor
The dream begins, most of the time with a teacher who believes in you, who tugs and pushes and leads you on to the next plateau."Studying in the scenic environment of Northeast India, a place renowned for its magical beauty and bewildering diversity often entitles students an experience worth cherishing for the rest of their life's.Located against the picturesque backdrop of Tirupati Balaji Temple on National Highway 37, Royal Global University stands high with its virtues of excellence and a humble contribution to the society at large. Royal Global University(RGU)has been launched in the academic year 2017-2018 with 13 schools to impart holistic and quality education to the students of the region. The university shall strive to stand apart as one of the best private universities of the region with many cutting edge advantages for its students like exposure to research driven curriculum, regular hands-on practical experiences related to curriculum, choice-based-credit system of pursuance of choice of study, value based education, holistic physical and mental wellness development programmes, student-exchange programmes and many more to add to ones basket of professional grooming.
The vision of Royal Global University is,"To offer Nationally and Internationally Integrated opportunities to create Global Citizens."
The campus has more than 25 acres of land and about ten lakh square feet built-up centrally air-conditioned area available for running various courses of Royal Global University (RGU). With experienced faculty and world class infrastructure& facilities, Royal Global University is one of the finest Universities of the country. RGU offers a unique educational experience that prepares the next generation of global citizens to lead and make a difference in the world. RGU ensures that its students are transformed into well-rounded, industry-ready individuals, who are equipped to take on leadership responsibilities. RGU stands to be recognized for its world-class infrastructure, cultural events, campus recruitment programmes and activities, expert students, and updated facilities.
With its talented and motivated students and accomplished faculty, RGU is a leading institution in the educational hub of the North Eastern region that maintains a particular commitment to develop exceptional undergraduate and postgraduate students in this region. Undergraduates, Graduates and Post graduates have options of pursuing various courses offered in Royal School of Engineering & Technology, Royal School of Business, RoyalSchool of Commerce, Royal