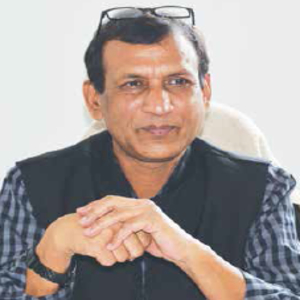 Today, R V College of Architecture (RVCA) has become a force to be reckoned in the field of architectural education and research in India. The institute started the B. Arch. Course in the year 1992, initially as Department of Architecture within the premises of the R.V.College of Engineering, and an initial intake of thirty students. It shifted to an independent building within the RVCE premises in 1995. At present, the college has a unique and diverse community of designers, architects and practitioners from allied fields that collaborate and engage in critical discourse in Architecture. The goal of the college is to equip students with multi- faceted skills and best practices in the field and to find ways to transform the profession to meet future challenges. The college is part of a reputed group of educational institutions managed by Rashtreeya Sikshana Samithi Trust (RSST), Bangalore.
"From its inception, the department maintained an expert teaching panel composed of reputed architects, whose contribution as visiting faculty and expert reviewers have been invaluable. The department has made a mark by its academic rigor and earnestness to the cause of architectural education," states Dr. Om Prakash Bawane, Principal, RVCA. The course was accorded autonomy status by Visvesvaraya Technological University (VTU) and University Grants Commission (UGC) in the year 2009.
The college added new program in postgraduate studies in Urban Design under the aegis of VTU in the year 2006.