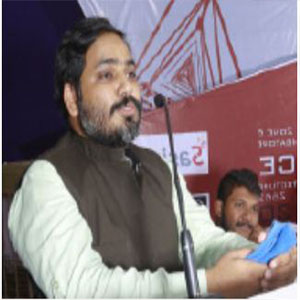 Director at Sasi Creative School of Architecture, Prof. Mohammed Ali Sharieff also holds other positions such as Principal Architect of M/s Chand Associates, Chennai, Honorary Joint Secretary, Indian Institute of Architects, Coimbatore Centre, and Creator of the people's initiative 'Urban Vision of India'.
At the World Architects Congress in Seoul held in September 2017, Architects across the globe gathered in search of 'Soul of the City' and commonly declared that Architecture should go beyond the conventional realms and expand out to social participation, the Sasi academic team was amongst the first to visualize urban dreams focusing on nature-culture-future. To foster more such dreams and introduce the younger generation to a unique world of creativity and innovation, Sasi Creative School of Architecture (SCSA) was started by the Sasi Group that is into Advertising, Education, and Real Estate.
"The Sasi Group is not an unknown name today. Over the years, it has earned a prominent reputation in the industry. One of the endeavors of the Group, Sasi Advertising is the oldest and largest advertising firms in Tamil Nadu, which was founded by Shri. R. Swaminathan and Smt. S. Rajalakshmi and the present managing trustee is Shri. Rajdeepan Swaminathan, a former faculty of Virginia Commonwealth University," shares Prof. Mohammed Ali Sharieff the Director of Sasi Creative School of Architecture.
Upholding the legacy and the strong vision of the management, SCSA is marching towards a journey of developing a campus that is solely focused on creative studies. Currently offering a 5 year professional B.Arch degree approved by the Council of Architecture, New Delhi and affiliated to Anna University, Chennai the institute believes in the philosophy that creativity is the single factor that distinguishes the leader from the herd.
Another feature that differentiates SCSA is the