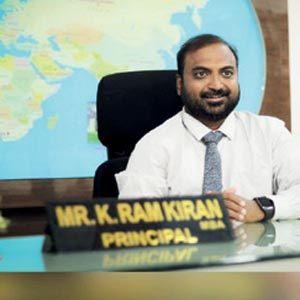 Shree Medha Degree and PU College (SMC) has been operating in the Indian higher education strata to equip their students with the needed skills required to be successful in the modern world. The institute operates with a mission to raise standards by promoting a school ethos which is underpinned by core values that support the development of the whole child as a reflective learner, and to inspire individuals to choose their own positive personal, social, moral and spiritual values and nurturing them as world citizens. So, by offering top-notch higher education to their students, the institute is aiming to create inspired learners who can make a name for themselves in the respective industries. By operating to offer first-rate higher education, SMC is aiming to ensure that their students become successful both at the personal and professional front.
Growing Stronger Day by Day
In today's time, when there is a huge crisis of moral values in society, value-based education proves out to be the solution. Through value-based education, SMC aims to develop their students into people with strong character and one who know how to utilize their knowledge for the advantage of mankind. "We at SMC inculcate moral values, life skills enhancement and other personality traits as a part of employability enhancements in the students so that they turn out into winning personalities. We operate with the belief that education is the process of facilitating learning or the acquisition of knowledge, skills, values, beliefs and habit. Our faculty members are at the core of everything that we do and they teach, disseminate and impart basic or applied knowledge to students and assist students with the learning process and applying the knowledge.