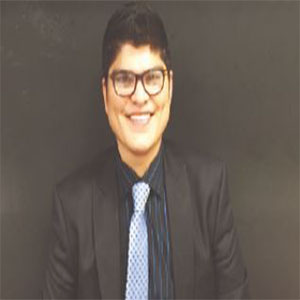 Gaurav Chopra
Director of International Admissions
Thousands of people immigrate to Canada every year. Jasbir Rai is one of the Indian immigrants who traveled all the way to Canada in search of a brighter future. In India, he was a family physician for 17 years and a nursing instructor for two years. However, Rai's years of experience with the Indian medical scenarios were not sufficient to enter into the Canadian medical sector. He needed to familiarize with the Canadian medical practices but in a quick time.
"Stenberg College focuses on preparing its students to begin a fruitful career immediately after program completion
That's when Rai discovered Stenberg College, where 98% of Stenberg graduates find employment in their field of study within six months of program completion.* It was a perfect choice for Rai's requirements. "Stenberg encouraged me to build my self-confidence, which was lacking due to the new culture. In fact, the language barrier was not as big an issue for me as the loss of self-confidence," says Rai, who graduated from Stenberg College's Practical Nursing program.
Yuvika Sharma is another successful Indian Stenberg College grad. As a social worker in India with a Masters in Sociology and Diploma in Childcare and Family Counselling, Sharma chose the Community Support Worker program at Stenberg College. A month after graduation, Sharma was hired at the Delta Community Living Society and Milieu Family Services. She credits Stenberg College for helping her integrate into Canadian society and improving her life.