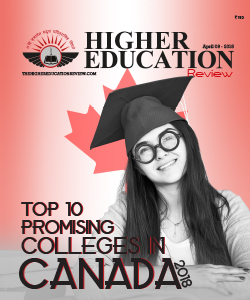 Top 10 Most Promising Colleges in Canada - 2018
With a plethora of opportunities, the Canadian Colleges and Universities are one of the most preferred destinations for the International students. As per the reports from the Immigration, Refugees and Citizenship Canada (IRCC), the cumulative numbers of students attending Canada Colleges and Universities has drastically increased after the EU immigration issue and unfriendly signals issued by the US president Donald Trump. In contrast with the series of events, the Canadian Prime Minister Justin Trudeau has recently promised that the immigration policy will be smoothened for the International Students.

This message delivered by Trudeau gives out a clear green signal for all the students who aspire to get International certifications from renowned institutions. Canada has been able to provide world-class education which is equivalent to the education from the developed countries like the US and the European Union. The QS World University ranking has listed more than 26 institutions in the 'Global 100.' These institutes are housed mainly in the four provinces in Canada: Ontario, British Columbia, Alberta and Quebec. In comparison with other developed nations, Canada is considered as the safest place for International students as per the Safest and most dangerous countries ranking.

Along with the secure environment, Canada is also providing International students with work permit, which will help them to gain valuable work experience when pursuing a degree. According to the Citizenship and Immigration Canada (CIC), a department of the Canadian government, international students in the country may work on campus or off campus or else they can opt to work as a co-op student or intern if they want to earn while they study in order to support their studies. But, the second largest country in the world is also ensuring that the education expenditure to be affordable to International students.

To relive the International students from the stress of education expenditure, Canada is providing several Scholarships & Awards to their students. Even the educational institute provides the International students with special scholarships. But, to get these leverages, one has to choose the best institute. Most of the students get stumbled in the initial process of selecting the right institute, so we at the higher education review are trying to simplify this process. Our research team ensures that these institutes are having the required attributes (in terms of quality, rank and facilities) and have articulated a list of excellent International institutes under the 'Top 10 Promising Colleges in Canada 2018'.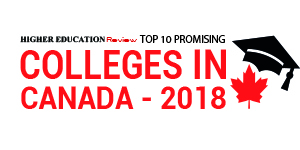 Nominate College/Institute
×
Nominate College/Institute
Our subscribers play a decisive role in finalization of our annual list of "Top 10 Most Promising Colleges in Canada - 2018" by nominating those which have served them with excellence and are praiseworthy. If you feel there is a College/Institute that deserves to be on our annual list, do write to us about them mentioning their value proposition.
Data not inserted