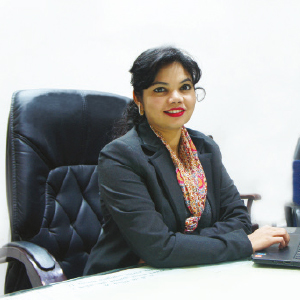 Dr. Shalya Raj
Chief Executive Officer
With a prime motto 'Shiksha, Seva, Sanskar and Rashtriyata' Swami Vivekananda Subharti University (SVSU), located in Meerut, is working for the holistic development of the students in an encouraging environment for overall personality development. SVSU creates a learning ambiance that is best suited for academic excellence and moral perfection, and believes education is the first step towards building a great Nation in this era of globalization. The University has 18 colleges in a single campus, where it offers almost 200+ graduate, postgraduate, diploma, postgraduate diploma, Ph.D., M.Phil., and Certification Courses in various disciplines like Medical, Dental, Nursing, Physiotherapy, Paramedical, Pharmacy, Naturopathy, Yogic Sciences, Engineering, Polytechnic, Management, Law, Journalism, Education, Library, Arts and Science, Hotel Management, Faculty of Science, Buddhist Studies, and more. SVSU is also developing academically sound students with scrupulous technical knowledge to become efficient professionals.
An Enthralling Campus with Multiple Facilities
Located in a lush green area of a 250 acres land, SVSU campus has modern-day magnificent buildings, state-of-the-art auditoriums, world-class accommodation, personality development cell, Medicare and Denticare facilities, indoor and outdoor sports facilities, gymnasium with International standard fitness programmes, canteen and cafeterias, high-end security services, stationery and grocery shops, 24x7 power backup, banking services, airconditioned libraries, telecom facilities, to-and-fro transportation from the city and excellent WiFi facility. In this tremendous learning infrastructure, SVSU boasts of highly qualified, dedicated and competent faculty who impart quality education in fully equipped laboratories, and contemporary classrooms.
Affiliated to SVSU, Sardar Patel Subharti Institute of Law College