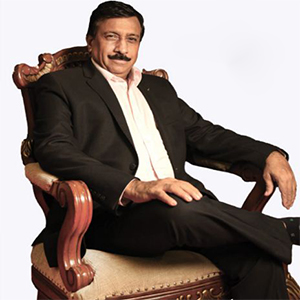 Fashion has become a buzzword and has tremendously changed the view of the mass towards it. This has highly influenced the end-users as well as every small and big organizations, employees and educational sectors associated with it in the last few decades. Established in 2017 Swarrnim Startup and Innovation University is the brainchild of Shri Rishabh Jain who is also the founder of G. P Jain Charitable Trust and Shri Vivek Anand Oberoi, Co Founder, Swarrnim. Swarrnim University has been envisaged as an institute of higher learning where students are taught to push the boundaries in innovation that has been taken ahead in all the academic departments like Pharmacy, Engineering, Design, Physiotherapy, Ayurvedic and Homoeopathy education.
Creating A Unique Blend Of Practical And Theoretical Education
Swarrnim University is one of the first universities across the country, where the knowhow of startup and innovation is not limited to a few branches of management, but spread across all the institutes currently operating under the banner of Swarrnim. Over the years, the students from various departments have thrived under the able guidance of startup and innovation mentors and achieved value enhancement in respective fields.
All the courses especially the fashion design course offered by the institute is developed giving equal importance to both the theoretical and practical aspects. "We, at Fashion Design, majorly focus not just on developing the design sense, but also on evolving the skills relating to the fashion industry. We understand that the majority of designers falter in the field because of the lack of skills to work at the grass-root level and with tailors and craftspeople.
To support this vision, we have incorporated various skill-based courses like sewing, dyeing, and printing along with studio-based courses like design projects, pattern making, and fashion drawing. We also offer supplementary courses like design theory, fashion history, management, and manufacturing to go with research areas like traditional textiles, embroideries and crafts", says Shri Vivek Anand Oberoi, Co Founder, Swarrnim.
At Swarrnim, the students get