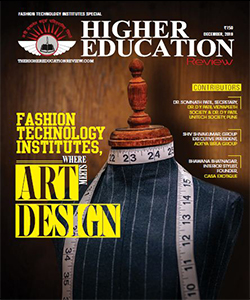 Top 10 Fashion Technology Institutes - 2019
Fashion is extremely personal in nature and how a person dresses can say a lot about that persons' character. Even though Indians have been familiar with fashion and the latest trends for many years, not a lot of us consider fashion as a full-time profession. The international fashion industry is a global behemoth that is expected to exceed 3 trillion dollars by 2020. With the recent trend for personalized and customized fashion being on the rise, the fashion industry will continue its impressive growth rate. The Indian fashion industry is also on the rise with only the lack of creative designers and professionals hindering growth. The major reason behind this is the pedestrian mentality of the people and many even as of now don't consider fashion technology as a mainstream industry and are hesitant when their children choose fashion as their career.

With the establishment of various fashion technology institutes, the scenario is slowly but surely changing and not just students but the parents are also becoming more supportive and welcoming towards the prospect of their children opting to start a career in the fashion industry. Even though the advent of these fashion technology institutes can be seen as a positive sign, to kick start a fruitful career in the field of fashion it is important that one chooses the best institute to pursue his/her passion in fashion. The fashion technology institutes and their prowess can be directly evaluated by their industry connections and partly through the success and achievements of their alumni.

In order to help the Indian students who are looking to pursue their career in fashion technology, we at Higher Education Review magazine are trying to simplify your confusion of selecting the best fashion technology institutes operating in India. Our expert panel of researchers has looked into the situation and articulated a list under the name 'Top 10 Fashion Technology Institutes - 2019' which are based on the institutes' qualities, expertise, ranks, facilities and much more. Reviewed and scrutinized by the intellectual individuals of this specific field, the educational institutes mentioned in this list deliver exceptional education along with outstanding infrastructure, top-notch mentoring facilities, and placement opportunities. We hope that this above-mentioned list will help the interested Indian students to choose the best fashion technology institutes in the country.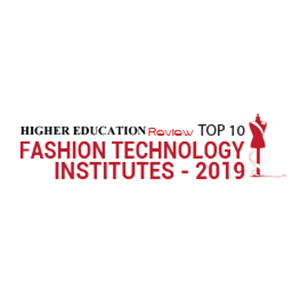 Nominate College/Institute
×
Nominate College/Institute
Our subscribers play a decisive role in finalization of our annual list of "Top 10 Fashion Technology Institutes - 2019" by nominating those which have served them with excellence and are praiseworthy. If you feel there is a College/Institute that deserves to be on our annual list, do write to us about them mentioning their value proposition.
Data not inserted