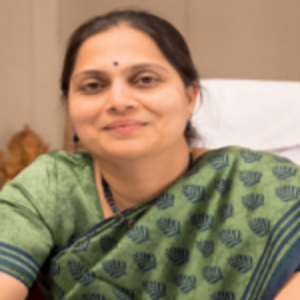 The alarming growth of the banking and financial sector in this competitive era has opened up varied career roles. Starting from Financial and Business Analytics to Asset Management, Investment Banking, Risk and Credit Management, today the students have numerous options to choose.Symbiosis School of Banking and Finance (SSBF), a business school exclusively dealing with banking and finance education has been training students accordingly with its understanding of the nuances of the sector. "A general MBA focuses on conventional management skills along with specialization like Marketing and HR.We stand different from other B - Schools in this regard.
Our MBA offers an in-depth knowledge, encompassing the multiple aspects of the BFS industry," states Dr. Manisha Ketkar, Director, Symbiosis School of Banking and Finance. The MBA in Banking and Finance of SSBF is designed with an objective to disseminate relevant knowledge and provide skills to students such that they function effectively in the challenging environment of the Banking and Finance sector.
"In our MBA programme, close to 70 percent of the courses are related to banking and finance. This allows us to focus more on honing skills necessary for the sector. In addition, we have mapped our courses with international universities to provide our students with an opportunity to spend a semester abroad, or attend summer schools at our partner universities," adds Dr. Ketkar.