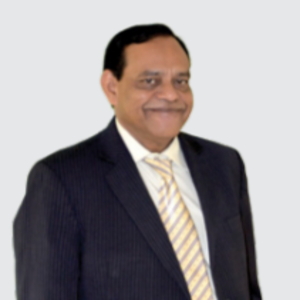 Located in Mumbai, the commercial capital of India, St. Francis Institute of Management & Research (SFIMAR) inspires management aspirants to be the world's future leaders of business and society. Established in 2002 under the aegis of The Society of the Congregation of Franciscan Brothers, the institute with a state-of-theart infrastructure has provided the environment to foster innovative and entrepreneurial thinking, resulting in groundbreaking ideas that unlock business opportunities.
"Our MMS, PGDM and Part-time programmes are affordable and accessible to the students who are looking for quality MBA programmes. Besides the conventional classroom teaching, we focus on teaching-learning through case studies, role plays, management games, internships at reputed companies, research projects and live projects," says Dr. Subhransu S. Mohanty, Director, St. Francis Institute of Management & Research. SFIMAR's management programmes are not just about theory and practice. Through various clubs, forums, events and employment-readiness activities conducted by the Placement Department, the institute takes care of the overall grooming of the students. SFIMAR has a corporate on-boarding programme through which companies come to the campus and train students according to their jobspecific requirements and organizational culture.
"We have created an energizing and empowering environment on our campus with excellent infrastructure, where student success is central to everything we do. Faculty and students are encouraged to develop creative thinking and ideate in this era of fast changing technology and an uncertain business environment, so that they are well equipped towards expectations of the industry at the global level and even embark upon their own ventures," claims Dr. Mohanty.
An ISO-certified and NAAC accredited A-grade institution, SFIMAR is bestowed with talented students and faculty, many of whom have competed against and won awards over their peers from other well-known institutes, at inter-college and national level events. "Our faculty are highly talented individuals, steeped in the knowledge of their core specialization and adept at understanding and working with others from different fields. They are supported by capable staff who put their full energy and passion into their work and our mission," shares Dr. Mohanty.