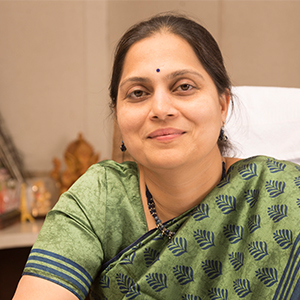 Mr. Hardik Mehta, an alumnus of Symbiosis School of Banking and Finance (SSBF), who aced the prestigious RBI Grade B exam 2016 by achieving All India Rank 1, is an inspiration for the bank-exam aspirants around the country. Even today, he will not forget to mention the immense efforts and hard work that the SSBF faculty members had put in grooming each of the students in the campus, while sharing his strategies he used while preparing for the banking examinations. Commenced in the year 2010 under the Symbiosis International (Deemed University) (SIU), SSBF has emerged into a dream destination for those who aspire to shine in the banking and finance arena. Offering the students an exclusively designed MBA program in Banking and Finance and equipping them with demanded skill-sets, the institute has also extended associations with reputed organizations for manifold benefits of the students.
"Job-ready from day one is not only a concept at SSBF, but a reality, where students throughout the academic year are braced to match the requirements of the recruiters of BFSI industry"
The MoU with Axis bank stands out among the several valuable collaborations that SSBF prides on. As a part of this MoU, the students will be selected by Axis bank to undergo a specialized tailored summer internship program with them. Post the internship, the Axis bank would recruit our students for various roles. Another notable association is with Tata Institute of Social Sciences (TISS) to develop content for National University Student's Skill development, a project initiated by TISS to increase the employability of the University students by imparting knowledge and skills. Dr. Manisha Ketkar, Director, SSBF, pinpoints, "Additionally, SSBF has collaborated with HDFC AMC to provide a focused summer internship program and has signed MoU with Indian Institute of Banking and Finance and Bharatiya Agro Industries Foundation (BAIF) for various campus engagement and training activities.