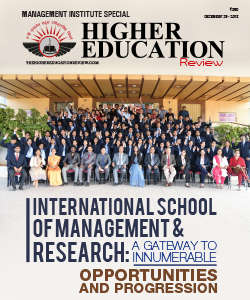 Management Institute of the Year - 2018
At the time of industrialization in India, many companies were in search of specialized personnel in accounting, applied statistics, business – communication, ethics, law and finance, managerial economics, management, marketing and operations for the growth of their business. However, it was the span when there was no standard business & management education available in India. Due to this, companies were left with a dearth of such specialized personnel. This set the stage for the inception of most relevant management colleges in India that started guiding the interested individuals in the right direction of managerial positions of any company. Now going back to the decade of 1940s, during which a majority of the population were unfamiliar with the concept of management education. It was the period of British India and the rulers needed qualified labour officers in ordnance factories and for official purposes. Because of their requirement, pre-independent India saw its first management college – IISWBM, which got established in the year 1942 at Kolkata and the Englishmen started hiring Indian management graduates. The post independence era granted powers to Planning Commission for its development, but during the latter half of 1950s, the commission too were left with the need of suitable managers for its rapid development and public sector enterprises. This was the period during which management education started flourishing in India and the country witnessed the emergence of a large number of management colleges, especially the setting up of All India Institute of Management Studies. It was an approach recommended by Professor George Robbins of University of California, Los Angeles, 1959. Under the All India Institute of Management Studies, the government initiated an elite management institute, which is Indian Institute of Management (IIM). The first two IIMs were established in the chosen locations of Calcutta and Ahmedabad. Since then Indian management education has come a long way and at present there are 20 IIMs in various Indian states. And talking about other Indian management colleges, the country has more than 3500 colleges imparting management education. Out of these huge numbers, our team of experts and researchers at The Higher Education Review, after careful and critical considerations have listed a few deserving management colleges in India, based on the parameters like education outcome, infrastructure, inputs of faculty, and research output. In this edition, we present to you some of the top management colleges in India, selected by our specialist panel as "Management Institute of the Year, 2018".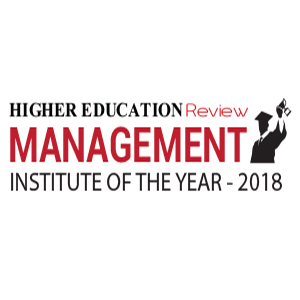 Nominate College/Institute
×
Nominate College/Institute
Our subscribers play a decisive role in finalization of our annual list of "Management Institute of the Year - 2018" by nominating those which have served them with excellence and are praiseworthy. If you feel there is a College/Institute that deserves to be on our annual list, do write to us about them mentioning their value proposition.
Data not inserted