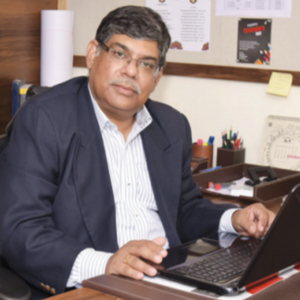 Jaideep Banerjee
Head of Operations
We are living in a society where the global, economic and social scenarios are changing at a fast pace. Accordingly, the legal study is evolving and there is no better time than now to pursue a career in law. Realizing this enormous need for the legal education, Unitedworld Group of Institutions laid the foundation for Unitedworld School of Law (UWSL) in Gandhinagar, Gujarat. As a part of the Unitedworld Group of Institutions, which believes in the philosophy of positive change, innovation, growth and nation building, UWSL strives hard to bring betterment in the nation through legal education and aims to effectively contribute and strengthen the justice delivery system.
"Our institute is a top notch law school in Western India, offering five-year integrated BBALLB program and is recognized by Bar Council of India , New Delhi. UWSL differs from other law schools in its unique pedagogy. Our pedagogy starts with the campus surroundings," says Jaideep Banerjee, Head of Operations , Unitedworld School of Law (UWSL). UWSL believes in the ideology of the famous naturalist John Muir, who once said that "in every walk with nature one receives far more than he seeks".
The lush greenery of the college not only provides an affable environment, but also positivity for the students to bring out their best.