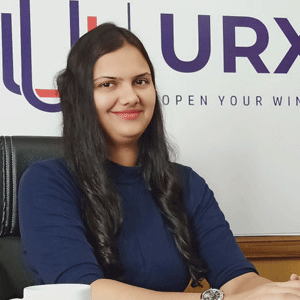 The Indian fashion industry has been an integral sector contributing significantly to the economy of the country. The Indian textiles and fashion sector caters not only to the national market, but is also exported widely, there by becoming an essential contributor driving up the economy. The fashion industry, being as volatile and dynamic as it is, continually brings new trends to the market, leading to a growth in the need for talented designers and creators of fashion forward articles of clothing.
While there are a few premiere fashion education institutions spread across the country, none of them beat the variety of courses offered by the URX Institute of Fashion Technology. URX (United Revolution Xstream) institute of fashion technology was founded in 2020, out of the realization for making women independent. What started from a small room in Hyderabad with 4 sewing machines, with a simple aim of up skilling more women and creating better job opportunities for them, has now culminated into a full-fledged institute, offering a wide range of online and offline courses in various aspects of fashion technology.
Courses & Certifications
A country like India, which is incredibly diverse in every aspect, including fashion, designers can find infinite sources of inspiration in every nook and corner. Every single state has its own unique fashion, color, and culture, which can be easily integrated with modern cuts and silhouettes to create wonderful pieces for the modern generation. The diversity of fabrics found here makes experimentation with different designs all the more interesting.