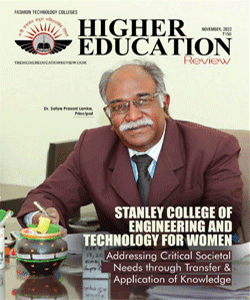 Top 10 Fashion Technology Colleges - 2022
Fashion is always forward looking and cyclical. It is one of the largest industries in the world and is estimated to be more than $3 Trillion by the end of the decade. The fashion technology has grown much from the time of invention of sewing machine to the robots that sew and cut fabric, AI algorithms that predict style trends and clothes to be worn in virtual reality. Technology is automating, personalizing and speeding up fashion trends. The insta-age of technology has revolutionized the way fashion is consumed and has trained customers to want instant access to the latest trends. Hence the fashion industry is flourishing all over the world like never before.

Today fashion industry is moving to the new realms with some of the most exciting IoT innovations related to health like, garments or yoga pants that can track  heart rate and temperature, or socks that count steps, calories, and other data. Also there are power suits that help elderly suffering from muscle dystrophia to walk, stand and stay active for longer periods of time.

Fashion design and technology studies have become increasingly popular among the creative because this highly competitive industry has a wide range of opportunities both in India and overseas. Graduates have the opportunity to work in various sectors within the fashion industry, which is not restricted to apparel. Designers are the most imaginative individuals who, using their unique ideas, come up with a variety of designs and bring them to fruition.

Higher Education Review, in this issue presents a list of `Top 10 Fashion Technology Colleges ­ 2022' who have been in the educational field for many years and are offering best class education in the country. The following list has been prepared after being closely scrutinized by a distinguished panel of judges including CXOs, analysts and our editorial board.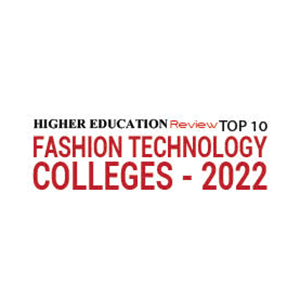 Nominate College/Institute
×
Nominate College/Institute
Our subscribers play a decisive role in finalization of our annual list of "Top 10 Fashion Technology Colleges - 2022" by nominating those which have served them with excellence and are praiseworthy. If you feel there is a College/Institute that deserves to be on our annual list, do write to us about them mentioning their value proposition.
Data not inserted