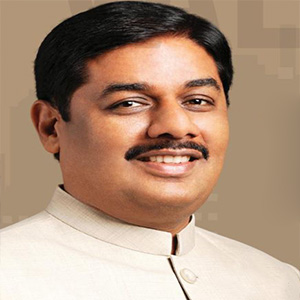 'Excellence in large-scale education' is what defines Sri Ramaswamy Memorial Institute of Science and Technology, formerly SRM University. One of the top-ranked private universities in Asia, SRM has over 38, 000 students and more than 2600 faculty across all the campus in South India. Foreign faculty, flexible and dynamic curriculum, exciting research and global connections are the features that set SRM apart. Established in 1999, Valliammai Engineering College is one of the premier institutes in the SRM group, working with a motive of producing innovative young engineers to contribute to the healthy society. An ISO 9001-2015 certified institute, Valliammai Engineering College offers seven UG courses, seven PG Courses and seven Ph.D. Research Centres with the approval of AICTE and affiliation of Anna University, Chennai. NBA and NAAC have also accredited the institute with 'A' grade.
"Our institution stands out on various parameters from the best of education, placement and most importantly the quality of students. Students are drawn from all walks of life, from all sides of India, from all directions of the globe making our institute more ethically, a diverse learning center," says Ravi Pachamoothoo, Chairman, SRM Group. Unlike many engineering colleges in India, Valliammai Engineering College has given paramount importance to the research and development activities in the campus. The institute has close interactions with several R&D institutions and the institutions of higher learning in India.
"We have signed 34 MoUs with leading companies. We have institutional Memberships with ISTE, CSI, ICTACT, MMA and Renewable Energy Club, and students chapters, namely, IEEE, SAE IETE, IE(I), ISA and CSI. A total 244 Faculties are having a membership with 42 professional bodies," claims Dr. B. Chidhambara Rajan, Principal, Valliammai Engineering College.