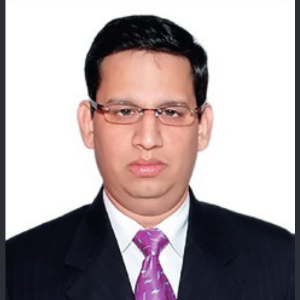 Saurabh Kumar
Director Academics
Saurabh Kumar is a Gold Medallist in Mechanical Engineering. He has more than 20 years of experience in the IITJEE Industry, has mentored more than 1000 IITians till date and has a long association with VMC. He is involved in Leadership Council of Vidyamandir Classes and prepares challenging content. He is Director Academics and also responsible for the overall development of North India centers.
Shyam Mohan Gupta, Co-Founder
With over 30 years of teaching experience to his credit, he is regarded as an icon and guru of Physics in the test preparation industry. He has completed his Bachelor's from IIT-Delhi and teaching has always been his passion. He has been the main driving force and visionary behind the success of Vidyamandir Classes and brought it to the iconic stature in IITJEE Test preparation industry that it enjoys today.
Getting into the elite IITs is no less than a dream come true for most of the engineers today. An entry to any of the IITs is considered 'the beginning of good days' which will be filled with growth and prosperity. But, cracking the entrance examination – IIT JEE - is not a plain sailing task; instead, it requires one to put their heart and soul for the preparation of the same. Foreseeing that the students will be able to lead a better future after graduating from IITs, three alumni of IIT-Delhi, Brij Mohan Gupta, Shyam Mohan Gupta and Manmohan Gupta embarked onto the journey of providing training to IITJEE aspirants by establishing Vidyamandir Classes (VMC) in 1986. A pioneer in the IITJEE training and coaching space, Vidyamandir Classes today has emerged into a valuable brand which is highly famous among the student community.
"Credited with many "Firsts" in the test preparation arena, our primary goal at VMC is to extend appropriate knowledge and guidance and thereby create an environment that inspires the students to recognize