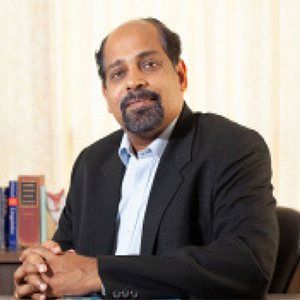 Historically speaking Jesuits can boast of opening formal schools and colleges in India way back in the 1550s. St Xavier's College Mumbai established Xavier Institute of Communications in 1969 to develop scholarship and professionalism in media. Subsequently, another Jesuit College of repute, Loyola College Chennai came forward to offer a Degree in Visual Communication in the late 1980s. Inspired by the two premier media programs of our own colleges, when Xavier Institute of Management Bhubaneswar with its 32 years of service in Management Education, became Xavier University in the year 2013, Jesuits took this as a challenge to establish a quality media school with a difference in Odisha, mainly to cater the needs of young budding media professionals of Eastern India.
"Xavier School Of Communications Is A Place Where Ideas Meet Innovation And Intellectual Freedom Meets Creativity"
Striving to promote progressive trends in the area of communications and research while envisaging students to communicate life to people across the world is Bhubaneswar based Xavier School of Communications. Popularly known as XCOMM, Xavier School of Communications is a place where ideas meet innovation and intellectual freedom meets creativity. Making a difference all over the world is the vision of Jesuit education and in XCOMM, this vision is translated into a mission in very many ways. The institute offers BSc Mass Communication, MA Mass Communication, Doctoral Studies and short-term Diploma and Certificate Programs. The major courses which students desire to specialize at XCOMM include Media Research, Digital Journalism, Television Production, Advertising, Marketing Communication, Corporate Communication, Public Relations and Event Management besides the skill-based courses like Photography, Videography, Audio Engineering, Designing and Graphics. XCOMM stands out by creating a perfect blend of theory and practice, and the institute ensures that the students at XCOMM are provided with adequate training by both inhouse faculty and industry experts through workshops and special sessions.
Studying at XCOMM means creating a new home where self-expression, innovation and creativity is valued more than just classroom teaching. Every approach at XCOMM is aimed at giving the best in everything students and faculty do without having to compromise on their values. "Jesuit education focuses on approaching students from a liberative perspective, an approach that molds students to become true adults who would take responsibility for their actions and stand by the truth. To do so, XCOMM faculty and management strive to mentor individuals and get students involved in a process of discovering oneself to stand on their own for life and not just for career alone. XCOMM is a brand and culture by itself where one aims at happiness, being more and sharing the talents with others who are not as fortunate as one is", says Prof. Fr Donald D'Silva, Dean, Xavier School of Communications, Bhubaneswar.
Striving to be Better to do Better
Established in 2015, XCOMM follows Ignatian Pedagogical Paradigm (IPP) which is around 450 years' old and is followed in every Jesuit school, college and university worldwide. Like every production that has Pre-production, Production and Post-production, the teaching pedagogy at XCOMM includes a pre-learning element, context and a post-learning element. "Teaching is incomplete without Experience, Reflection and Action. Pedagogy demands that students invest time in preparing for the lesion, reflect on what is taught during the class and goes back to prepare a strategy for action. At XCOMM, our course