Higher Education Review ›› Magazine ›› February-2018 issue
Does Edtech have the power to empower India?
Author : Abhishek Patil, CEO & Co-Founder, Oliveboard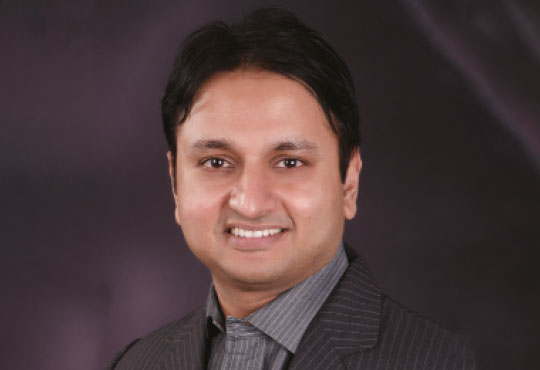 Abhishek Patil, CEO & Co-Founder Oliveboard
Industry body ASSOCHAM released a report in 2016 which stated that India could take about 126 years, or about six generations to reach global education standards prevailing in many countries. The situation may sound abysmal, but education in the country is evolving at a pace faster than most experts would have anticipated, largely due to the impact of the Internet.
E-learning was first introduced to the world through the MOOC (Massive Open Online Course) structure which was a massive success in the Indian market. A study conducted by Coursera and researchers at the Universities of Pennsylvania and Washington deduced that out of the 51, 954 Indian learners surveyed, 90 percent claimed to have benefitted from these online courses which were a better outcome than the global average. However, online learning is now so much more than just MOOCs; it is set to be one of the most disruptive industries in the country. Furthermore, gamification, AI, robotics, analytics and various other technological innovations are being used by startups in the country to provide a personalized experience to users.
How online learning empowers and enables Indian youth?
The Ed-tech industry in India is still at a nascent stage but is doing its best to tackle eminent problems in the Indian education sector, in an attempt to enhance learning and make it more accessible.
The job market across the world is set to change more in the next five years than in the last fifty and people are more aware than ever of the changing dynamics that technology has brought. India is blessed with a promising demographic wherein around 65 percent of the total population is below the age of 35. Unfortunately, unemployment in India is projected to increase from 17.8 million in 2017 to approximately 18 million in 2018.
The Indian job scenario is reeling under the twin pressures of layoffs and unemployment, primarily due to automation and decline in the global economy because of which the concept of a job for life has become pass�. Majority of India's young population belongs to tier-2 and tier-3 towns of India. Go to any of these cities and you will find that government jobs have always been the ultimate goal of the growing middle-class sector. In these cities, the charm of the 'Sarkari Naukri' continues to be intact.
With the steady decline of the private sector, there is a steady rise in the number of applicants for government and bank from metros too. With the rise in competition, comes in the need for specialized training for these exams' preparation. Unfortunately, the existing primary and secondary school education in India does not impart 'for-the-job' knowledge and skills required to clear these exams. This is where online learning comes in; it provides an affordable, easily accessible and flexible platform for skill-based knowledge to people of all ages and from all walks of life.