Higher Education Review ›› Magazine ›› November-2017 issue
Education for Social Progress
Author : Sarath Shyam, Managing Editor, The Higher Education Review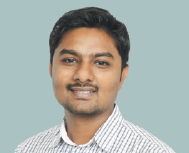 Sarath Shyam, Managing Editor
The process of making the businesses and the countries more competitive requires smart people who are capable of effectively prioritizing investments, allocating resources and aligning human capital to achieve strategic objectives. While, B-school graduates all over the world have been filling these roles since the early 19th century, the world now needs institutions that can contribute to society in other ways beyond education. In this era of dynamic technologies, the research conducted by faculty on business practices, organizations, markets, and environments would be a great contribution to an ever-expanding base of knowledge. It will ensure that the pedagogy remains current and relevant, as well as help the students to acquire a better understanding of the ongoing business scenarios.

Many reputed B-schools around the world have already included outreach as part of their mission and devoted significant resources to address a particular need within their local business environment. Indeed, this is what quality b-schools do - they provide nations with a competitive advantage, not only in the form of a skilled workforce, but also through intellectual contributions to general business knowledge and to the society as a whole. Now, it is time for Indian B-Schools to move beyond merely being well - from claiming to be a provider of quality education to a doer of things that are relevant to the society.

The management institutions should solidify their role not only in advancing the careers of aspiring professionals and improving businesses, but also in directly addressing social, environmental and economic ills, which means strategically leveraging the talent, energy and ideas of students, faculties, and staff to achieve social progress.

As we are moving close the end of 2017, we have identified 'Management College of the Year 2017' - a yearly practice that we have been doing since our inception to find the best performers among the B-Schools in the country. These B-Schools of the future are striving hard to uplift the entire education-ecosystem through innovative teaching methodologies. On the cover, we feature Jaipuria School of Business (JSB), a premier management Institute in Delhi-NCR area, founded by renowned Industrialist Late Dr. Rajaram Jaipuria in the year 2008.

Enjoy Reading.