Higher Education Review ›› Magazine ›› December-2017 ›› Special issue
Engineering a Key to Shinning India
Author : Silky Jain, Executive Director, Tula's Institute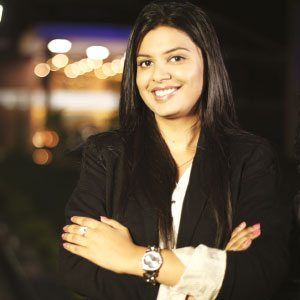 Silky Jain, Executive Director Tula's Institute
Growth is instrumental in channelizing the economy and manpower in order to transform possibilities into realities. An all-inclusive growth is necessary to promote a well-rounded progress of both economy and lifestyle. In a developing country like India, inclusive growth means more and more governmental schemes and support to attain the desired rate of economic and human development. But, even private bodies are doing their bit in contributing to this spurt. The challenge in our country is to foster economic growth, wealth distribution, development of the underprivileged and the deprived section of the society by way of providing education for all, increasing agricultural production, adopting suitable post-harvest technologies and industrial development- all of which can be done will be harvesting on the engineering pulse of the nation.
The Engineer is that branch of professional, harboured to create solutions systems for the benefit of mankind. He designs these systems, produces goods & services, which help in socio-economic & human development in various ways. One cannot go through a day's life without making use of engineered products; from the needle to the sewing machine, from bicycle to the spaceship, the houses, the road & bridges, the telephone, refrigerator- the list can go on till eternity. All these systems are entwined with the people's lives, making them an essential asset for economic prosperity, social well-being and complete happiness in a controlled environment. Thus, engineers can be contributed to as the architects of existence.
Engineers, by the very nature of their work, have an acute responsibility to society, especially a thriving one such as India. In this role, they have extensive professional responsibilities & they have to address ethical dimensions of engineering problems, designs, and interactions. Students of engineering should graduate with experience in working in teams, have strong written & oral communications skills, & be well versed in the economic, social, environmental, & international context of engineering professional activities.
Engineers, by the very nature of their work, have an acute responsibility to society, especially a thriving one such as India.
In particular, engineers have a duty to Society to understand & abide by their discipline's Codes of Ethics. All such codes address the three primary duties of an engineer�duty toward society, fiduciary responsibility towards employer or client, & safeguarding the reputation & status of the engineering profession.
� To make an activity based gathering for advancement and exchange of suitable advances.