Higher Education Review ›› Magazine ›› July-2018 ›› Special issue
From an Animator to Entrepreneur
Author : Shubham Singha Roy, Founder & Chief Entertaining Officer, Ayam Studio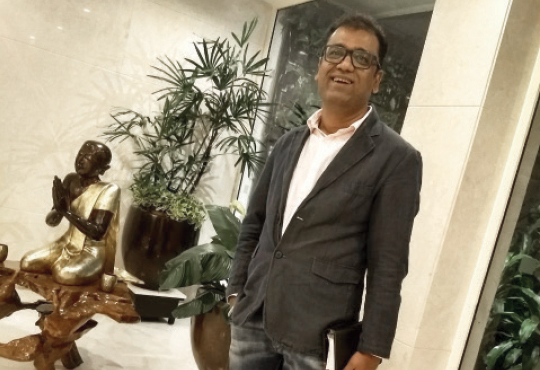 Shubham Singha Roy, Founder & Chief Entertaining Officer Ayam Studio
After completing Diploma in Animation from Toonz Webel Academy, Shubham Singha Roy joined as a 2D animator in Colorchips India. From there, he moved to DQ Entertainment where he worked as 3D Animator. Roy has also worked on important projects like shrek4 commercial under direct supervision of DreamWorks' renowned director Raman Hui. With considerable years of experience in the animation industry, Roy founded Ayam Studios in 2016. Now, the Founder & Chief Entertaining Officer of Ayam Studios, Roy shares his opinion on the pros and cons inside the animation Industry.

From being an animator to the Founder of a studio, how did you embark on the journey of an entrepreneur?

Setting up an own venture is the biggest risk that you can take in this industry. It includes giving away my lucrative job. However, it is always better to start on something new, instead of thinking too many things. I did three years of research and planning before making a head start. As I have been in the industry for quite a long period, it was easy for me to understand the demands of the clients. I understood the real heat of the start-up when I had to face many hardships in the initial days of approaching the potential buyers and convincing them about our new venture. We are still in the process, but our team has been cooperative and I have invested a lot of energy and time to make us successfully stick to the Industry requirements.

What do you look while recruiting a fresh talent for your studio?

In our organisation, we take fresher graduates according to our requirements. We expect them to have creative knowledge along with the understanding of basic tools. Some of them might be experts in using the tools, but if they are not having that creative push to execute a task, it will become difficult to train them. Most of the institutes in the Animation and VFX are seeing it as an arena of making a profit and not imparting the right training for the students to become industry-ready. We do not recruit graduates from such institutes. We expect the students to work with different tools and prepare a creative portfolio before approaching the industry.