Higher Education Review ›› Magazine ›› December-2017 ›› Special issue
Industry Interaction: Smt. Kamala & Sri Venkappa M. Agadi College of Engineering & Technology
Author : HER Team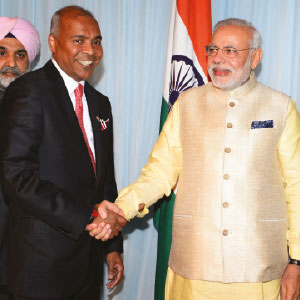 Harshvardhan .V. Agadi, Chairman Smt. Kamala & Sri Venkappa M. Agadi College of Engineering & Technology
Located at a prime location, Laxmeshwar, near the twin city of Hubli and Dharwad of Karnataka, Smt. Kamala & Sri Venkappa M. Agadi College of Engineering & Technology that was established in 2003, might be a relatively new engineering campus in the country. However, the seed of thoughts about this institution was sown almost a century ago. The story of Agadi clan and their dedication to provide education to the rural mass is an inspiring one, which has to be retold, so that the young generation can understand what passion is all about.
Smt. Kamala & Sri Venkappa M. Agadi College of Engineering & Technology focuses on developing technically qualified students with a strong foundation of basic engineering and innovative technical skills with exemplary professional conduct.
An Inspiring Story of India's First Aviator
JRD Tata is reckoned to be the first aviator from India. However, many are still not aware that there is another Indian who had flown an aircraft before Tata did it - that too mealy eight years after the Wright brothers' historic first flight in 1903. Born on December 28, 1879 into a family of meagre resources near Mysore, his name was Sri Ram Venkata Subba Setty, conveniently contracted to S.V. Setty, and sometimes spelled Setti.
After graduating in Mathematics from Madras University and engineering from Thomas College of Engineering at Rourkee, Setti left for England in 1909 on a scholarship for doing electrical engineering diploma from Faraday House, England. Later, he joined A.V. Roe and Company (Avro)�the only British company specialising in building aircraft� and plunged into aircraft designing.
In 1912, when Setti returned to India with a specially minted medal from Avro who described him as persevering, industrious and an expert in matters of aviation, he had a dream of building an aircraft in India. But, Setti was denied permission, he had to join the Mechanical Engineering School as a superintendent. Later he became the founder Principal of Bangalore Engineering School, which is now called as University, Visvesvaraya College of Engineering at Bangalore.
Setti worked in education sector, transferring his expertise to the young generation. In 1918, a tragedy in the form of an epidemic influenza that swept Bangalore claimed the lives of Setti, his wife and one daughter; he was survived by three daughters. Still, the record of Setti's love for airplanes is available at the Vidhana Soudha archives at Bangalore.