Higher Education Review ›› Magazine ›› May-2018 ›› Special issue
Shanti Business School: Educating Tomorrow's Business Leaders with Managerial Qualities
Author : HER Team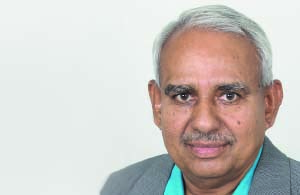 Business is a way of life and more so for many living in Ahmadabad, on the banks of river Sabarmati in Gujarat. Indeed, the inhabitants of the city are said to be born with a 'business mentality.' No wonder, Ahmadabad is now emerging as a major business and industrial hub of the nation and it boasts of a number of educational institutions that cultivate aspiring entrepreneurs and professionals every year. One of the best management colleges in the city that has been able to stand out from the crowd is Shanti Business School (SBS), which is promoted by the business conglomerate called Chiripal Group. With operations in the fields of Petrochemicals, Spinning, Weaving, Knitting, Fabric Processing, Chemicals, Infrastructure, BOPP Films and Educational Initiatives, Chiripal Group offers employment to more than 20,000 people associated directly and indirectly. Besides SBS, the group also runs several education institutions across the county, as a part of their Corporate Social Responsibility.
Working with a mission to create a suitable environment for the learning, SBS over the years has demonstrated excellence and quality and evolved into a preferred platform among the student community. Owing to the unparallel efforts made by the school for climbing the highest ladder of success, several organizations have conferred awards and laurels to the SBS viz. "Best placement through Curriculum Innovation" by Global Education Excellence Awards, "Best Innovation by World Education" citation signed by Chairman, AICTE, "Shiksha Bharati Award" by Indian Achievers Forum and so on. "Our USP is that we don't only ponder upon the successful passing out of the students, we take the responsibility to churn out graduates who leave the campus with a 360-degree development," opines Prof. P. Bala Bhaskaran, Director, SBS.
Making a difference compared to its contemporary institutions, SBS has incorporated one of a kind 12 weeks summer internship program along with industry visits and projects in the course curriculum.
Welcoming students from different parts of the country, SBS offers 2 years full time PGDM course with specialization in Marketing, International Business, Communication, Finance, Decision Sciences, Business Analytics, Agribusiness and so on, coupled with a 2 years unique PGDM-Communication course with specialization in Digital Communications Management, Media Management, Advertising Management and Development Communications Management. Prof. Bhaskaran shares, "We have tried to cover up all the specializations, which are extremely demanded in the market".
The school makes it a point to revise the curriculum every year in sync with the industry requirements, ensuring fresh knowledge to the students. For introducing students to cutting-edge and new developments in the management education, SBS also gives substantial importance to research activities in the campus, which comprises of state-of-the-art facilities. The school organizes an annual research conference under the brand name of "VIMARSH" and also launched an e-journal named "Fountainhead" in 2017. "The second international conference is scheduled for 21st Dec 2018 and the theme of the conference is "Value Creation in Business & Society," shares Prof. Bhaskaran.
Reliable Training