Higher Education Review ›› Magazine ›› July-2018 ›› Special issue
The Necessity to Imbibe Creativity in Education
Author : Chand R K, Head of Business Development, Golden Robot Animation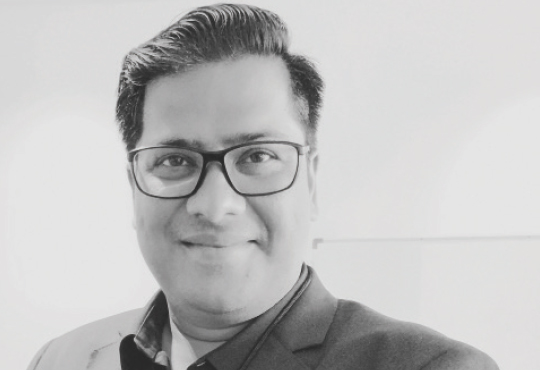 Chand R K, Head of Business Development Golden Robot Animation
The unique idea of using technology in a creative story inspired me to take up a career in the field of animation. The interference from my family was nil, so I got the liberty to choose the career of my choice. But, there are people who are still stuck with the traditional forms of Careers like Engineering, Business Administration, doctors and so on. They don't understand the lucrative opportunities available in Animation and VFX industry. The major reason for the negligence rests on the educational system which is not inclined towards imbibing creativity in our syllabus. But, there are very few specialised Long-Term graduate courses or short-term Vocational institutes which teach the right skills required for our industry. Hence, the students need to also be exposed to the right kind of creative skills at school level in their curriculum to have the next generation of artists/animators/designers.
The need to emphasise creativity in education is due to the thriving needs of the Animation and VFX industry. We are able to predict the demand as we at the Golden Robot Animation are working with numerous animation movies. But, we are not able to get the creative workforce to provide the industry with a desired output. Though we have hundreds of students passing out from training institutes, we still face challenges when it comes to hiring fresher's as the experienced professionals is limited, the attrition rate is also very high. One of the key requirements in our industry is the passion as it is a creative industry compared to other industries. Hence, it is difficult to find the right talent in adequate numbers who understand the craft of animation using the right software and also have an eye for creative skills. But, we don't blame anyone for the shortage as the animation and VFX industry is only 20 years old in India compared to the west or Far-East like Japan.
If the aspirant has the right attitude and passionate about achieving the top echelons in the industry, then the Animation is the right choice for them
The key challenges for companies like Golden Robot animation face are � New talent in enough numbers with the right mix of software skills and creative talent at entry level; High attrition rate; Self Training or Upgrading the existing professionals as there is hardly any course compared to IT industry which has plenty of well-recognised certification courses.
The industry needs Animation and VFX artists with the right attitude and passion. The animation production process comprises of a team which works on the particular several tasks. Hence, it is also very important for the fresh talent to be a team player and know how to communicate clearly. The rest of the skills and new tools can be taught to the fresher within the company.