Higher Education Review ›› Magazine ›› May-2018 ›› Special issue
Why College is the Perfect time to Launch a Business?
Author : Rohit Manglik, Founder and CEO, EduGorilla Community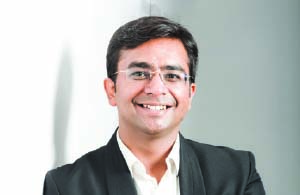 Rohit Manglik, Founder and CEO EduGorilla Community
Have you ever thought of launching a business while still in college? From Facebook to WordPress to Yahoo and Reddit, all of them have their origins in college. All of its CEO's were venturesome students who were courageous and confident of their business model from the very beginning of their venture. However, all of them saw humble beginnings before attaining greatness. Many of these success stories were greatly triggered by the amalgamation of digital revolution and growth opportunities that the ever-expanding internet still offers.
Business opportunities at Colleges
Most students are having a very common opinion that as students they are in no state to commencing a business, say a startup. They are influenced by a myth that the college is the place for educational purposes. Some might also step back because they think they are financially poor or amateur whereas most of the successful entrepreneurs have experienced the same at the initial phase of their life. What students forget is that they can have a number of advantages while being in a college if they have an idea that could be turned into a business.
Colleges, especially a business college, enjoy the privilege of being a rendezvous where you can have access to experts.
When your world of ideas is in sync with your college connections
You may have a bunch of ideas that could be worth translating into a business. The only thing that needs to be done is to make it alive through a smart and practical implementation. College life offers a golden opportunity for all the aspiring entrepreneurs to test out their talents.