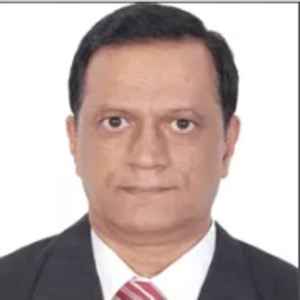 Dr. David Easow
Executive Director
Inclination towards entrepreneurship among today's young generation is significantly increasing, which is also evident in the start-up culture of the country. However, the lack of mentorship makes young generation vulnerable to failure. According to a survey carried out by the Institute of Business Value and Oxford Economics, 90 percent of Indian start-ups fail within the first five years. In the survey report, they said that the lack of innovation is the main cause of failure. Entrepreneurship and Management Process International (EMPI), a Delhi based b-school in India had forecasted the requirement of proper guidance and mentorship long back in 1995. Owing to the cause, with the belief to a philosophy of `Innovating Futures', Pankaj Saran, a former Indian Foreign Service officer started the journey of EMPI. Pankaj Saran, who is the Deputy National Security Advisers at present wanted to eradicate the situation of ineffective entrepreneurship in India. He got support from Late. Mr. Ajit N. Haksar, the first Indian chairman of ITC Limited; Col. Satsangi, Founder Chairman of CSKM Educational Complex and Gurunam Saran, Former Director ­ BHEL, to educate the Indian entrepreneurs. With its curriculum including courses such as PGDM, PGP, Short Programmes, SAFI and IIIC which are designed by high-quality industry leaders, EMPI continuously strives to distinguish the thin line between entrepreneurship and management, which is the reason for their success in the education sphere.
PGDM and PGP Courses at EMPI
There is a need for quality talent in the Indian media sector; however, the supply does not match with the demands. Most of the students gain skills in one or two strands of media, but in reality, the skills that make one perfect professional in this sector are Technology, Content, Design and Marketing. To make this situation better, EMPI along with IBM is dedicated to imparting scrupulous AdCoMM Programme under PGDM course. The PGDM course at EMPI has a combination of advertising communication and marketing in one single window and the focus of this course is concentrated towards internet-based media and broadcast platforms. Other PGDM courses are General Management, Global Business, Human Resource, Research and Business Analytics that aims to skill students with the right knowledge so that they can become highly qualified and successful professionals in their respective fields.
EMPI fosters future of many