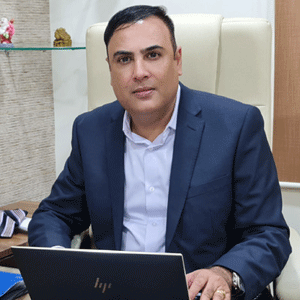 Debraj Banerjee
Founder & Group Head
The International School of Manage¬ment Studies (ISMS Pune) is a busi¬ness school in India that provides high-quality education combined with practical training and relevant skill development programs. The MBA program is affiliated with Savitribai Phule Pune University, making it accessible to students across the country. ISMS Pune aims to empower students with prac¬tical experience and extraordinary career progres¬sion that sets them apart from others.
The International School of Management Studies (ISMS Pune) is a leading educational institution that provides high-quality MBA programs. With a focus on practical experience and relevant skill development, the school empowers its students to succeed in the corporate world. By providing a balance between theoretical and practical learning, experienced faculty, and various facilities, ISMS Pune prepares students to be future leaders.
Balancing Theory & Practice
ISMS Pune is committed to providing a balance between theoretical and practical learning. The school has uniquely designed programs that offer winter and summer internships to provide students with hands-on experience before entering the corporate world. The experiential learning methodology involves real-life challenges to help students develop leadership, research, analytical, and decision-making abilities.
Students at ISMS Pune take part in various activities such as Business Plan Development, New Product Debut, Cost Analysis, Selling and Negotiation, HR activities, Supply chain and operational activities, among others. These activities help students prepare for real-life problems and challenges in the corporate world.
ISMS Pune also offers internships, industrial visits, and workshops by industry experts from India and abroad to give students a clear understanding of the corporate world. The school's research program requires students to make research projects on a given topic/problem about a real company and provide suggestions according to their study findings.
Employability is the Focus
According to previous reports and studies,