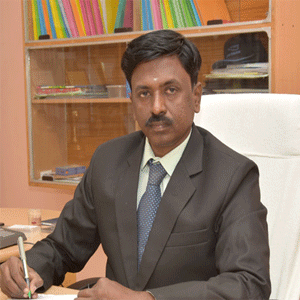 Today, the quality of Engineering graduates may be measured in terms of graduation percentage, number of placements, and the number of projects being carried out in the industries to solve real-time problems. With its curriculum prepared with utmost care to achieve all these three measures, KAMARAJ College of Engineering and Technology is an autonomous, self-financing institution started to provide innovative & technical education with proficiency, human values & continual improvement to the urban and unreachable students through Total Quality Education.
"Our adoption of Outcome Based Education, which we have been implementing since the academic year 2015-2016, aligns with the key objective of the National Education Policy - 2020. This approach shifts the focus from a staff-centric teaching and learning process to a student-centric one, where course delivery and assessment are designed to achieve specific objectives and outcomes.
This can include active learning strategies like project-based learning, flipped classrooms, and collaborative learning, which can aid students in improving their problem-solving and critical thinking abilities as well as their comprehension of the material", speaks Dr. S. Senthil, Principal, KAMARAJ College of Engineering and Technology.
Preparing Students for Industry
KAMARAJ College is taking continuous efforts to make its students industry ready. The college encourages industry collaborations by partnering with companies in the field to offer internships, apprenticeships, and other opportunities for students to gain practical experience and industry exposure. This can help to ensure that the curriculum is relevant and up-to-date and that students are well-prepared for the demands of the workforce.
"All departments of our college signed MoU with industries to offer value-added courses, workshops, implant training, and internships. Every semester, all of our students receive domain-specific value-added courses from professionals in the field. Every year, our students go on industrial visits to the top industries. We are motivating our students to visit industries to take up projects and to give solutions for real-time problems.
We also guide them to complete a minimum of 15 days of industrial