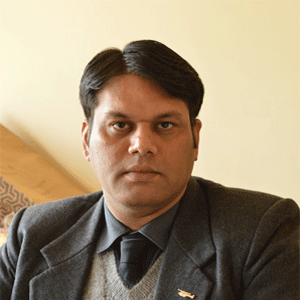 Dr. Alok Satsangi
Director & Professor
The current job market demands more than just academic qualifications for students to succeed in their desired fields. Industrial training has become essential in this regard, enabling institutions to equip their students with practical skills and hands-on experience. Furthermore, such training can help students explore various career options and cultivate important professional skills. NSHM Business School is a prime illustration of an institution that emphasizes industrial training beyond academics, enabling students to develop practical skills and hands-on experience that better equip them to thrive in the present-day dynamic and fiercely competitive job market.
Furthermore, the business school has established partnerships with companies both in and outside of Durgapur to provide students with real-world experience. Recently, the students of NSHM Business School were able to visit several companies, including Shakumbari Ispat Ltd, Puruliya, Birla Corporation, BMW Delhi, and Supersmelters Ltd Durgapur. Additionally, NSHM Business School offers a two-month industrial training program in fields such as HR, Marketing, Finance, Operations, and Healthcare, tailored to the individual interests of each student. These initiatives ensure that NSHM graduates are well-prepared and equipped to excel in the competitive world of business.
Comprehensive Training & Competitive Opportunities
NSHM Business School offers regular corporate learning and training classes beginning in the first year. Through one-on-one mentorship, students receive guidance on preparing for competitive exams such as CAT, MAT, and JEMAT. Additionally, NSHM provides Spoken English classes and offers various plat¬forms for students to compete in group discussions and debates.