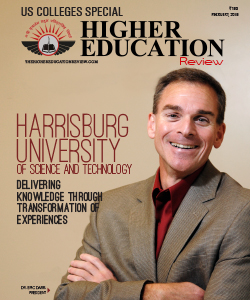 10 Best Universities & Colleges in USA for Indian Students - 2019
According to the latest report by the QS university rankings, USA has emerged as a leading country known for its quality education. With over 4000 universities across the country, the United States boasts of some of the top universities in the world. Recognized and accepted around the world for their excellence, USA universities and colleges offer a wide range of degrees and courses in all academic fields. The students are exposed to the high-quality teaching and learning methods that consist of online classes, computer-based tests, and state-of-the-art facilities with an access to lab resources. More importantly, the universities and colleges in USA practice research based learning culture that help students explore the different realms of academics.

Though studying in United States is a worthwhile opportunity, but managing the sudden inter-cultural changes can be a challenge for any international student. It is not easy for these students to adhere or get accustomed to the new student life in an international university. However, most of the colleges in USA, apart from the regular visa status issues, accommodation facilities, placement opportunities and financial assistance, also guide international students to lead a resourceful and friendly student life. There are dedicated international student offices and several student associations in many colleges, which are running with the mission to assist students from different countries, and there is often a wide range of student services that they provide.

Along with the academic performance, it is also important to consider a motivating and welcoming campus environment while selecting a college abroad. In order to help Indian students, who are looking for best colleges in USA, we, at the Higher Education Review magazine are trying to simplify this process. Our research team has articulated a list of excellent International institutes under the '10 Best Universities & Colleges in USA for Indian Students - 2019' and ensures that these institutes are having the required attributes (in terms of quality, rank and facilities).

Nominate College/Institute
×
Nominate College/Institute
Our subscribers play a decisive role in finalization of our annual list of "10 Best Universities & Colleges in USA for Indian Students - 2019" by nominating those which have served them with excellence and are praiseworthy. If you feel there is a College/Institute that deserves to be on our annual list, do write to us about them mentioning their value proposition.
Data not inserted