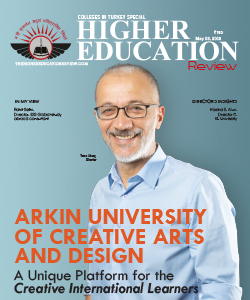 10 Most Promising Universities and Colleges in Turkey for Indian Students
Christened as the bridge between the East and the West, Turkey is literally a cultural melting pot where people of all cultures and faiths can feel at home. With this kind of cultural diversity, Turkey has become a popular study abroad destination with many prestigious universities and courses to choose from. Almost all of the major Turkish universities teaching international students offer courses which are taught exclusively in English. The factor that captivates the international students anyway, is the warmth and hospitality of people of Turkey. Besides this and the scholarships and world-class education, students also choose Turkey for its vibrant social life, multicultural society, and rich historical background.

The Country's low living cost and affordable tuition fees also make international students choose Turkey over the country for attaining their education abroad. Degrees granted by Turkish universities are recognized across the world and many of the Universities encompass finest facilities ensuring an enriching campus experience to the students. The education quality of the Country is of a high standard offering incredible scholarships to international students leading the path for stress-free stu-dent life at Turkey. Students are welcomed in the campuses in a friendly way and almost all the University ensures that the international stu-dents should not face any discrimination or dif-ficulties during their course tenure followed by beatifying them with wonderful employment, research, and practical learning opportunities.

We understand that how much an international student has to spend for fulfilling their abroad education dream and it's natural for them to expect a productive return on their investment. Helping the students to get an insight on different facets of a Turkish institute, we at the Higher Education Review have come up with the `10 most promising universities and colleges in turkey for indian students - 2019' where only a handful and the best to none institutes of Turkish has been compiled in the list. Our expert panel, researchers and academicians have taken extra care in selecting the institutes keeping in mind the demands and expectations of the young population of the country. We hope this effort will enable you to find the students' true and appropriate study abroad destination.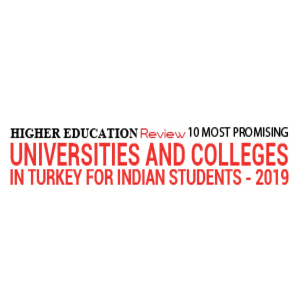 Nominate College/Institute
×
Nominate College/Institute
Our subscribers play a decisive role in finalization of our annual list of "10 Most Promising Universities and Colleges in Turkey for Indian Students" by nominating those which have served them with excellence and are praiseworthy. If you feel there is a College/Institute that deserves to be on our annual list, do write to us about them mentioning their value proposition.
Data not inserted