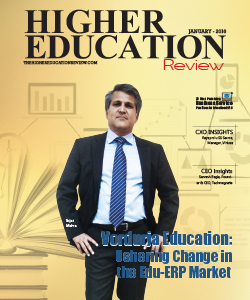 20 Most Promising Business Service Providers for Education
The higher education sector in India holds very promising prospects owing to its huge potential. With an estimated 150 million people in the age group of 18-23 years, the sector offers one of the most attractive yet highly complex markets for the private and foreign players. Hence, higher education is no longer a monopoly of the government or a "protected industry" in our country. Local and transnational private entities have entered this field because of expanding economic liberalism, increasing political pluralism and rising demand for education. Thus, Indian Higher Education System has become one of the largest in the world with more than 727 universities and 36, 700 colleges enrolling about three million students through regular and distance mode of education. However, in this globalized world, which has moved from the industrial age into the age of free trade, information systems, knowledge economy and technological innovations, learning cannot be confined to the traditional classroom. 

The future is changing so dramatically and quickly that it poses a nightmare for the traditional educational strategists. To equip students with the necessary conceptual, cognitive, attitudinal and social tools to continue learning anytime and anywhere on demand, the 21st century educational institutions have to think beyond a self-sustainable mode by collaborating with various non-educational business entities. In a unique attempt to bring educational institutions and its service providers on a single platform, the team of Higher Education Review magazine has explored the need of the industry and has tracked most promising organizations in India that are providing exemplary services in this sector. While, there are colleges and universities to be run with state-of-the-art infrastructure, cutting-edge research facilities, automated student-faculty management systems and many more, our expert panel consists of prominent academicians and industrialists has handpicked organizations from different vertical to come up with a list of '20 Most Promising Business Service Providers for Education.' The list includes companies providing services ranging from event management and scenic equipment providers to brand management and software solutions. We hope our efforts will help the administrators of existing educational institutions as well as aspiring individuals who want to serve the country by opening new age educational establishments to find the best business service providers for education.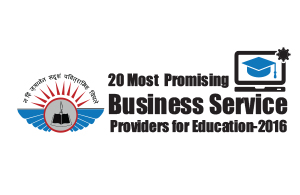 Nominate College/Institute
×
Nominate College/Institute
Our subscribers play a decisive role in finalization of our annual list of "20 Most Promising Business Service Providers for Education" by nominating those which have served them with excellence and are praiseworthy. If you feel there is a College/Institute that deserves to be on our annual list, do write to us about them mentioning their value proposition.
Data not inserted