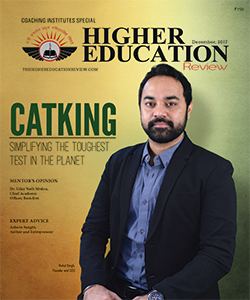 Coaching Institute of the Year - 2017
While, the mainstream school education system in the country focuses more on subjective education, the entrance examinations, which act as gateways to reputed colleges in the country, demand logic based and analytical approach. Bridging the gap created by the formal education, many coaching institutes have sprung up in the every nook and corner of the country. Indeed, 'augmenting basic education' is a thriving business today. A report published by the National Sample Survey Organisation (NSSO) in 2016 had estimated that around 7.1 crore students take coaching classes in India. That means, almost 26 percent of the total number of students in the country, including 4.1 crore boys and 3 crore girls, are part of this shadow education system.

Another study conducted by the ASSOCHAM reveals that 70 percent of the parents from the upper most to the bottom stratum of the social hierarchy are in favour of spending a hefty sum to these coaching institutes. In this era of cut-throat competition, most of the parents consider coaching classes the only gateway for securing admission in prestigious institutes like Indian Institute of Technology (IIT) and Indian Institute of Management (IIM). With such loyal customer support, it seems like coaching industry will never go through a period of recession. This makes coaching institute a necessity.

Now, when we say coaching institute, it is not just about the institutions that prepare students for JEE or NEET. These days, we have coaching classes for every competitive exams in the world - the Civil Services, B-schools, GRE, GMAT, CAT and many more. Name any important exam and there are coaching centres for that. With so many coaching classes mushrooming, comes the difficulty of choosing the right one. Our panel that consists of top HR Managers, experts in the industry and the editorial team has used all the parameters to bring some of the most promising coaching institutes in the country as 'Coaching Institute of the Year 2017.' We hope that our efforts will help the parents and students to make accurate decisions about their coaching partners.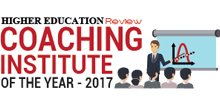 Nominate College/Institute
×
Nominate College/Institute
Our subscribers play a decisive role in finalization of our annual list of "Coaching Institute of the Year - 2017" by nominating those which have served them with excellence and are praiseworthy. If you feel there is a College/Institute that deserves to be on our annual list, do write to us about them mentioning their value proposition.
Data not inserted