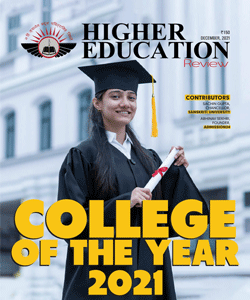 College of the Year - 2021
Most students face some kind of confusion after completing their school and the top most priority for them is to choose a course as well as an educational institution that suits their career ambitions. Even though these choices are not easy to make, most students have to go through this at a certain point of time. The ever-increasing number of educational institutions coupled with the increasing number of students applying to get into colleges across the country has definitely increased the competition. This coupled with the covid19 pandemic outbreak, has resulted in paradigm shifts happening in the higher education realm. Even though in the beginning, many students failed to adapt to the online educational system, over time, the students have gotten used to this new medium of education. And now with most of us getting ready for the post-pandemic world, it is high time that students give more emphasis on choosing an educational institution that can act as the perfect barriers.

Being one of the largest higher educational systems in the world, the Indian government has been working around the clock to compete with other nations to become a global knowledge power house that can nurture inspired learners who can lead our country from the front. To achieve this, the Indian government has also been investing heavily in improving the higher education infrastructure in the country. The New Education Policy is just one of the many policies that the government has in store for the Indian higher education system and for its various stakeholders. Governing the higher education system in the country is the University Grants Commission. While this governing body oversees accreditation for higher learning, the Department of Higher Education, MHRD (Ministry of Human Resource Development, Government of India) stays accountable for the growth of the fundamental infrastructure.

With that said, in the current highly competitive world, it is important that students get the best education and training so that they are equipped with the needed skills required to thrive in the modern world and for students looking for admission in prestigious colleges, in this edition of the Higher Education Review magazine, we bring to you a list of colleges imparting holistic education in different branches. The readers will get to know the topmost colleges, selected based on their teaching pedagogy and supreme curriculum and featured as 'College of the Year - 2021'.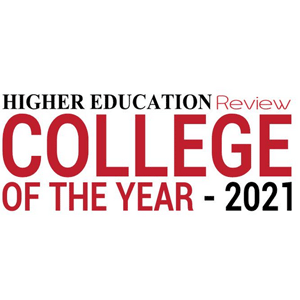 Nominate College/Institute
×
Nominate College/Institute
Our subscribers play a decisive role in finalization of our annual list of "College of the Year - 2021" by nominating those which have served them with excellence and are praiseworthy. If you feel there is a College/Institute that deserves to be on our annual list, do write to us about them mentioning their value proposition.
Data not inserted