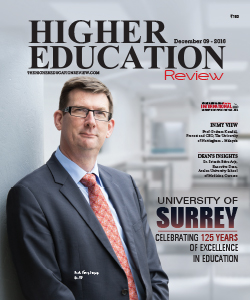 International Institute of the Year - 2016
Studying abroad is no more a distant dream. Earlier, if it was an extraordinary achievement, now with the growing time, it has become the vital ingredient of  career  progression.  Hence,  now  there  is  a  rapid  increase  in  the  number of students going abroad. With this, students learn new cultures and get to integrate with the new societies. Getting used to a foreign culture will develop you overall  as  an  individual,  as  you  understand  how  different  people  across  the  globe view  the  world  in  different  ways.  Studies  provide  an  exposure  to  a  new  culture and lifestyle and it is one of the events that significantly leave a footprint in each person's life. The improvement of communication and transportation has made such an experience much easier than it used to be in the past. Through communication with native speakers in abroad, a person gains more knowledge about the language and  gets  more  confidence  using  it.  Living  far  away  from  home  without  relying  in parents, family and friends helps a student to improve his character and tackle new challenges.  Students  get  more  marketable  to  potential  employers  just  after  their studies abroad and this experience will be valued as much as the academic grades and the qualification.

Thousands of Indian students are studying abroad and with every passing year, the number seems to be increasing. According to surveys conducted USA, UK, Australia and New Zealand have been the four most popular destinations for students going abroad and the recently released study shows that of the 360,000 Indian students studying overseas. Most Universities offer study options that are research informed and highly relevant to current industry expectations and standards. The Universities also  have  connections  with  the  industries,  which  helps  the  students  in  finding employment at the right time and even helps in providing internships during studies for an added experience as well. However, in this highly globalized world, we cannot expect a world-class education from any random degrees at abroad. 

We at the Higher Education Review understand the concerns of Indian students who are looking for higher education opportunities available outside India. Under the title, 'International University/ Institute of the year 2016,' we have identified some of  the  best  universities  and  colleges  around  the  world  where  Indian  students  can pursue their higher education dreams. We sincerely hope that our efforts will assist large  community  of  students  who  dreaming  about  studying  abroad,  but  oblivious about the right campus to choose.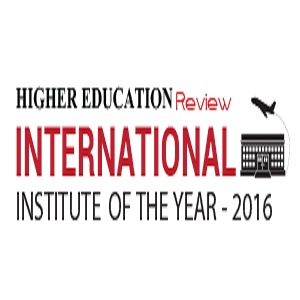 Nominate College/Institute
×
Nominate College/Institute
Our subscribers play a decisive role in finalization of our annual list of "International Institute of the Year - 2016" by nominating those which have served them with excellence and are praiseworthy. If you feel there is a College/Institute that deserves to be on our annual list, do write to us about them mentioning their value proposition.
Data not inserted