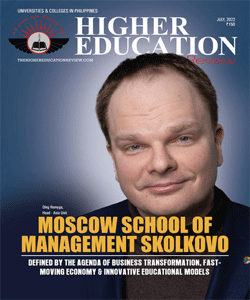 op 10 Colleges & Universities in Philippines for Indian Students - 2022
Philippine nation has an extensive and highly inclusive system of education, including higher education.  The US education system has made an impression on the Philippines education system, and many of the country's teachers and professors have earned advanced degrees from US universities. The system has long served as a model for other Southeast Asian countries. The education in Philippines is compulsory from first grade to sixth grade. Once a student successfully completes each of the six grades of primary school, he or she is awarded a certificate of graduation from the school they attended.  There is no leaving examination or entrance examination required for admission into the nation's public secondary schools. At secondary level, the country has two types of schools the general secondary schools and the vocational secondary school. Vocational secondary schools focus more on vocationally-oriented training, the trades and practical arts. Also there are deemed Science Secondary Schools, enrolling students with particular talent in Maths and Science. The secondary education longs for four years. Entrance into Philippine universities and other institutions of higher education is dependent on the possession of a high school Certificate of Graduation and in some cases on the results of the National Secondary Achievement Test (NSAT).  The young graduates from Philippines Universities and colleges are becoming increasingly competitive in job market, both at their own country and abroad. Most institutions for higher education are in private sector and there is a large concentration of them in the metropolitan area of Manila. Philippines is the best option for students who wants to study abroad at affordable prices and high quality. More than 3000 Indian students enrol in Philippines universities every year. More than 8000 foreign students enrol from Philippine universities and many students from Philippine universities and colleges are working and settled in Western countries. The country is home to a number of ISO-certified universities and 2299 higher educational institutions identified as Centers of Excellence. Currently , there are 26,000 foreign students studying in various schools throughout the country, with South Koreans topping the list. The quality of education will attract more students to the country in coming years. Higher Education Review, in this issue presents a list of `Top 10 Universities & Colleges in Philippines for Indian Students - 2022' who have been in the educational field for many years, and are offering best class education in the country. The following list has been prepared after being closely scrutinized by a distinguished panel of judges including CXOs, analysts and our editorial board.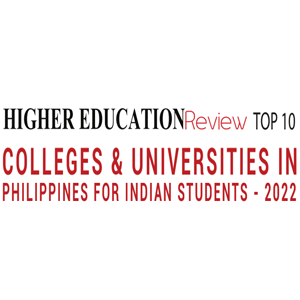 Nominate College/Institute
×
Nominate College/Institute
Our subscribers play a decisive role in finalization of our annual list of "op 10 Colleges & Universities in Philippines for Indian Students - 2022" by nominating those which have served them with excellence and are praiseworthy. If you feel there is a College/Institute that deserves to be on our annual list, do write to us about them mentioning their value proposition.
Data not inserted