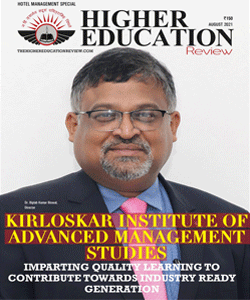 Top 10 Hotel Management Education Institutes - 2021
Hotel management education is one career stream that has been growing in popularity for many years now and students from across the country are now attracted to pursing a career in hotel management. One of the primary reasons behind this is the immense job opportunities that the hotel management industry can offer. Apart from the plethora of career opportunities in India, a hotel management graduate can find an entire sea of impressive job opportunities in various destinations across the globe. The increasing job opportunities in the industry has also increased the competition and now it is crucial that you graduate from a top-notch hotel management institution to get a head start in your professional career and gain an edge over the rest of the competition. Studying in a top-tier hotel management institute will not only allow you to train and learn under the best mentors and experience top-notch infrastructure but it will also allow you to get to know more about the hotel management industry. This practical experience coupled with your academic know-how will help you to stand out from the rest and get noticed by potential employers much easily. So, the importance of choosing a good hotel management institute to pursue your education can't be stressed enough and at a time when there are a plethora of institutes to choose from, you should be even more careful with your pick.

In order to help the students who are looking for a premier hotel management institute, we at Higher Education Review magazine are trying to simplify your confusion of selecting the best educational institute to study hotel management. Our expert panel of researchers has looked into the situation and articulated a list under the name `Top 10 Hotel Management Education Institutes ­ 2021' which is based on the institutes' qualities, expertise, ranks, facilities and much more. Reviewed and scrutinized by the intellectual individuals of this specific field, the educational institutes mentioned in this list deliver exceptional education along with outstanding infrastructure, top-notch mentoring facilities, and placement opportunities. We hope that this abovementioned list will help the interested students to choose the best hotel management institutes.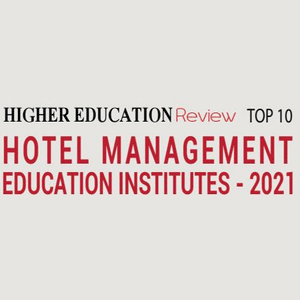 Nominate College/Institute
×
Nominate College/Institute
Our subscribers play a decisive role in finalization of our annual list of "Top 10 Hotel Management Education Institutes - 2021" by nominating those which have served them with excellence and are praiseworthy. If you feel there is a College/Institute that deserves to be on our annual list, do write to us about them mentioning their value proposition.
Data not inserted