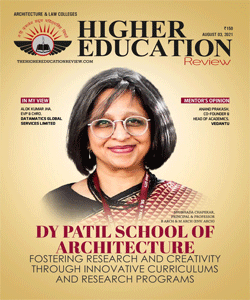 Top 10 Law Colleges - 2021
A promising domain that has its roots in history, the legal education arena is gradually becoming a competitive sector and is still bewitching young enthusiasts who are eager to encounter the modern-age challenges. Nurturing the budding talents with empathy and courage to face the unfairness in a subtle way, the legal education sector has carved some of the best practices to produce competent law professionals for the country. But certainly, we also can't be ignorant of the fact that, although the law colleges are producing lawyers in abundance, the existing courses are not satisfying the existing industry demands of this proficient sector. In the current age, where starting from an individual to extremely successful Multinational organizations are in need of competent lawyers, the law institutions need to craft such a contemporary curriculum that can compel the individuals to explore themselves to the ultimate potential. As a democratic country, India has always been in need of competent lawyers for aligning the improved operations of the three branches - Executive, Legislative and Judiciary.

Held at a supreme position, the law is the perfect amalgamation of courage and confidence. To fulfil this objective, the foundation of a lawyer must be sturdy enough to remain unperturbed in the face of dilemma and confusion. In such a situation, the education must not only be extraordinary but should be impeccably proportional to the standard of legal courses and legal education system. Upholding an impeccable curriculum that can enable the young law aspirants to blossom into fierce legal professionals of the future, there are few law institutions that are counted amongst the best. To help the students finding suitable institutions which have stood the test of time as are benefactors of quality of legal education, we at Higher Education Review have managed to curate a list of `Top 10 Law Colleges - 2021'. With the help of various industry enthusiasts, our editorial board has come up with a list of premier Law Schools of the country which stand apart from the crowd owing to their unparalleled offerings.

Nominate College/Institute
×
Nominate College/Institute
Our subscribers play a decisive role in finalization of our annual list of "Top 10 Law Colleges - 2021" by nominating those which have served them with excellence and are praiseworthy. If you feel there is a College/Institute that deserves to be on our annual list, do write to us about them mentioning their value proposition.
Data not inserted