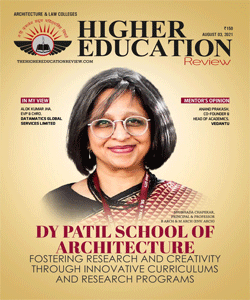 Top 10 Promising Architecture Colleges - 2021
The first thing that comes to mind when we think of architecture is the wonderfully crafted structures that adorn our homes and businesses. However, architecture has progressed much beyond simply creating a building's framework. We, Indians, have always had a particular status in terms of designing and constructing structures, as we are known around the world for our monuments and historical palaces, which have stood the test of time. Our magnificent monuments have long served as living proof of our prowess in the sought realm of design and building.

Architects create plans and designs for the construction and renovation of structures such as homes, offices, retail businesses, and other buildings. Architects communicate with clients on a project's goals, requirements, and budget. Architects may provide predesign services such as feasibility and environmental impact studies, site selection, cost analysis, and design requirements in specific situations. Architects have several employment options in the construction and design fields such as construction, urban development, interior design, and so on, there is a high demand for talented architects.

We at Higher Education Review magazine are attempting to simplify your confusion of selecting the finest architecture institutions functioning in India in order to assist Indian students who are interested in pursuing a career in architecture. Our panel of experts investigated the issue and compiled a list titled 'Top 10 Promising Architecture Colleges - 2021,' which is based on the institutes' quality, expertise, rankings, facilities, and much more. The educational establishments on this list have been reviewed and analyzed by intellectuals in this sector, and they provide amazing instruction, as well as remarkable facilities, top-notch mentoring, and placement services. We hope that this above-mentioned list will help interested Indian students to choose the best architecture colleges in the country.

Nominate College/Institute
×
Nominate College/Institute
Our subscribers play a decisive role in finalization of our annual list of "Top 10 Promising Architecture Colleges - 2021" by nominating those which have served them with excellence and are praiseworthy. If you feel there is a College/Institute that deserves to be on our annual list, do write to us about them mentioning their value proposition.
Data not inserted