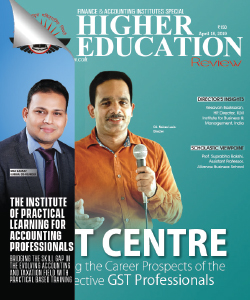 Top 10 leaders of Finance & Accounting Institutes - 2019
The Finance and Accounts education in India had touched the new height in recent years, which is leading many students opting for this course to make a career in Corporate and government sector. With the high demand for skilled accountants and financial advisors due to the rapid growth of banking and financial sectors in the country, a course in accounting is considered as a good option in India for a successful career ahead. However, for the initiates, it is imperative to know that in order to pursue a program in this field, one needs to demonstrate attention to detail, have an excellent grasp on numbers and strong organizational skills along with understanding the dynamic industry of Finance and accounts.

As the functioning of an economy depends on the financial system of a country, the professionals related to this field are expected to be sheer sincere and dedicated. Additionally, with the Indian economy making its mark on the global map and MNCs opening up their units in India or outsourcing their activities to India coupled with the technological revolution, it has made essential for each students studying in the finance and accounts team to stay as much knowledge and updated as possible. The professions that one can choose being in this field ranges from Chartered Accountant to Chartered Financial Analyst and banking profession to an Accountant professional, the scope is wide in this area.

There is an end of the number of institutes around the country that offers a variety of long-term and short-term courses in this field. Thus, in the pursuit of throwing light on the best Finance and Accounts institutes in the country and bring them in the limelight, we at the Higher Education Review Magazine have hand-picked some of the institutes and centres as 'Top 10 leaders of Finance & Accounting Institutes - 2019' that conducts comprehensive courses for aspirants who desire for a fast-moving career in Global Accounting and Finance. All the featured institutes in this issue have been selected by our team of experts, researchers, and academician. We envision through going through these chosen institutes, the learners will be able to find a destination to their respective aspirations.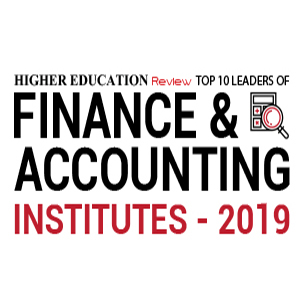 Nominate College/Institute
×
Nominate College/Institute
Our subscribers play a decisive role in finalization of our annual list of "Top 10 leaders of Finance & Accounting Institutes - 2019" by nominating those which have served them with excellence and are praiseworthy. If you feel there is a College/Institute that deserves to be on our annual list, do write to us about them mentioning their value proposition.
Data not inserted