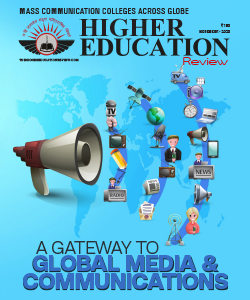 Top 10 Mass Communication Colleges across Globe for Indian Students - 2020
Higher education has changed lanes from just imparting theoretical knowledge to the students to equipping them with the needed skills required to thrive in the modern world. This has remained the same for higher education in mass communication too. Students being aware about the wide array of opportunities that mass communication can offer coupled with the inception of top-notch media and mass communication colleges across the world acted as catalysts for the rise of mass communication education. Higher education in this segment has seen multiple paradigm shifts over the course of the last couple of decades and the incorporation of bleeding-edge teaching pedagogies and practical training has helped mass communication education to attract a wider student populous. The opportunities to express themselves and show their personality into their profession has been one major driving factor that has made students even more interested in pursuing their career in mass communication. Under the guidance and mentorship of top-notch faculty and the ability to train in an educational institution with top-notch infrastructure will open new alleyways of career opportunities for students where they can not only excel but can leave their mark in the respective industries.

In order to help the Indian students who are looking for a premier mass communication college across the globe, we at higher education review magazine are trying to simplify your confusion of selecting the best mass communication colleges for Indian students. Our expert panel of researchers has looked into the situation and articulated a list under the name `Top 10 Mass Communication Colleges across Globe for Indian Students - 2020' which is based on the institutes' qualities, expertise, ranks, facilities and much more. Reviewed and scrutinized by the intellectual individuals of this specific field, the educational institutes mentioned in this list deliver exceptional education along with outstanding infrastructure, top-notch mentoring facilities, and placement opportunities. We hope that the shared list will help the interested Indian students to choose the bestmass communication colleges in the world.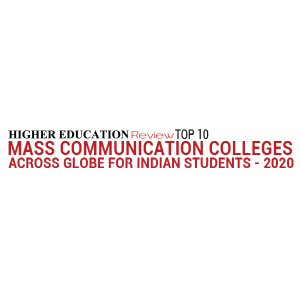 Nominate College/Institute
×
Nominate College/Institute
Our subscribers play a decisive role in finalization of our annual list of "Top 10 Mass Communication Colleges across Globe for Indian Students - 2020" by nominating those which have served them with excellence and are praiseworthy. If you feel there is a College/Institute that deserves to be on our annual list, do write to us about them mentioning their value proposition.
Data not inserted