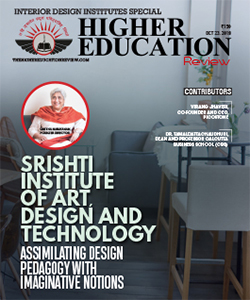 Top 10 Most Promising Interior Design Institutes in India ­2019
With rapid urbanization and internet exploration, fashion has absolutely rushed into our lives. It won't be wrong to admit it has greatly affected our lifestyle. As a more exposed generation to foreign culture, tradition, and ideology, our heart always craves for a little adaptation than the routine. Often termed as fusion, this idea of experimenting and exploring new trends is incredibly affecting our food, clothing, accessories, and even the interior of our homes. Quite an unheard term in earlier days, interior decor gained its momentum in the mid to late 19th century. Often defined as a mixture of art and science, to modify a particular space by making it healthier and pleasant; the interior design reflects the standard and way of living of a person. Organizing our homes and offices to make it more relaxing and comfortable has changed the subject 'Interior Design' from a mere fashion statement to an inevitable priority. The interior designing profession, which is based on understanding the customer requirement, brings out the creativity to an indoor space in a customized manner. This profession has come a long way due to the much-needed involvement of technology. The involvement of virtual reality, augmented reality and 3D-printing, in this sector can build a prototype or a blueprint to give the customers an imaginative tour through the project before manifesting it physically. Apart from it, using dedicated apps such as Smart-Homes to control lighting, heating, and security by a single touch or voice activation can be add-ons to the ramification of interior designing. Merging the artistic innovation and imagination of the budding young enthusiast of this domain with the technological skills, a certified degree in interior design endows them with the much-needed podium in the designing world. As the interior design market is growing in India at a rate of CAGR 8%, there is a huge demand for interior designers, making it a lucrative career option for youngsters to pursue. Taking note of it, we bring to you a listing of "Top 10 Most Promising Interior Design Institutes in India ­ 2019", a carefully curated list that showcases some of the best education institutes from the interior design domain. Ensuring that students get to enroll in quality interior design programs in the best institute, our expert panel and researchers have spent a significant amount of time in analyzing the factors like campus facility, placement opportunities, teaching quality, practical outcome and so on before compiling this list. We hope this effort will enable you to choose the right path for blossoming from an amateur designer into a successful interior designer in the future.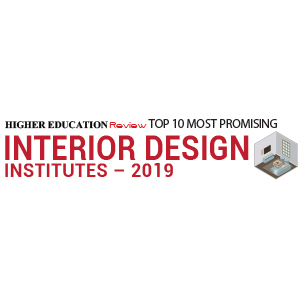 Nominate College/Institute
×
Nominate College/Institute
Our subscribers play a decisive role in finalization of our annual list of "Top 10 Most Promising Interior Design Institutes in India ­2019" by nominating those which have served them with excellence and are praiseworthy. If you feel there is a College/Institute that deserves to be on our annual list, do write to us about them mentioning their value proposition.
Data not inserted