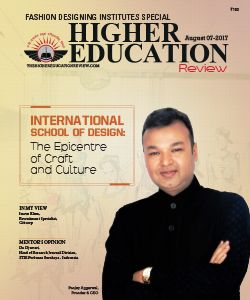 Top 10 Promising Fashion Designing Institute in India 2017
The history of fashion designing could be dated back to the 19th century, when Charles Frederick Worth did sew label into the garments that he created. He was the first designer to actually dictate his customers what to wear and what to not. Since then, the world of fashion has come a long way. When it comes to taking up a creative career path, the trend of choosing fashion designing courses seems to be a frequent choice among the young generation now a days. Fashion designing involves formulating original designs after studying the changing trends of the market and their requirements. The primary role of a fashion designer is to apply art and design principles to clothing and apparel or accessories in ways that make clothing aesthetically beautiful. The fashion design profession is considered as a glamorous profession, where they get the chance to meet popular personalities and work with them.

Over the years, this profession has built up its own mark in the global market, which is why we see successful fashion designers like Manish Malhotra and Sabyasachi becoming the favorite of Bollywood as well as Hollywood celebrities. However, the profession of fashion designing has a wide scope and is in considerable demand in the Indian business scenario. Regarded as one of the best paying industry today, a career in Fashion Design has become famous among creative minds. It encompasses a vast field of studies in design, quality control, fabric design, printing and so on. Hence, owing to the ever-growing demand of this course, more and more fashion training institutes are opening up. And in such a scenario, it becomes quite difficult to know which institutes or colleges offer the best training and education in this field.

Accordingly, for the convenience of the aspirants to choose the right kind of institute, we at Higher Education Review have come up with 'Top 10 Promising Fashion Designing Institutes in India 2017'. This survey listing made for those who are looking for a decent fashion designing college, thinking that they have the passion to make it big in the industry. These institutes are recognized for high standards of excellence, providing excellent infrastructure and placement facilities.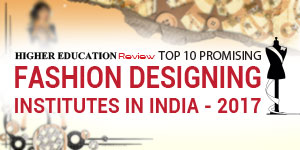 Nominate College/Institute
×
Nominate College/Institute
Our subscribers play a decisive role in finalization of our annual list of "Top 10 Promising Fashion Designing Institute in India 2017" by nominating those which have served them with excellence and are praiseworthy. If you feel there is a College/Institute that deserves to be on our annual list, do write to us about them mentioning their value proposition.
Data not inserted